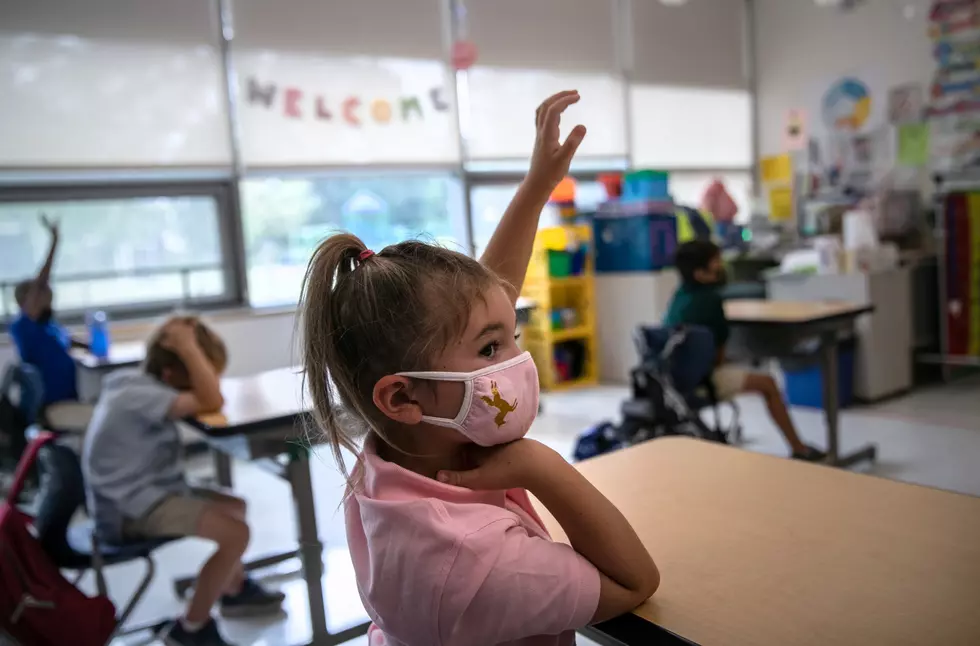 All Ages to Wear Masks Once School Starts in Louisiana
John Moore/Getty Images
With school starting as early as this week in some parishes, it's important to note what's expected out of our kids following this week's mask mandate.
To say Louisiana's mask mandate reinstatement has been controversial would be an understatement. Ever since John Bel Edwards' announcement yesterday, the topic has been exploding all over social media. From my perspective, the response has been generally 50/50.
For every comment I see stating they will not be wearing a mask, I see another saying they will mask-up gladly. The arguments are all over social media as we speak, and I'm sure you can go to your own Facebook timeline right now and almost instantly stumble across a mask or no mask argument.
There is one thing that cannot be debated though, as our school year gets ready to kick off. Students of all ages will be required to wear a mask on school campus once the school year begins. This goes from kindergarteners to seniors and every age in between.
This will be a little bit different than last school year's mask mandate, where the schools themselves had the final say as to which students wore masks and which didn't. For instance, my daughters go to Fairfield Elementary Magnet and last year, the mask situation at school caused quite the rift in the Whatley household. River, my oldest, had to wear a mask daily, while Rosie, my youngest, did not.
That will not be the case this school year as this week's mask mandate, which goes into effect tomorrow, will apply to every student on campus, 5 years old and up. The schools themselves have no say in the matter, so if you're a parent and you disagree, try to not lash out at your child's school.
25 Ways to Say You're From Shreveport Without Saying You're From Shreveport
Broken Games at Chuck E. Cheese in Bossier City
This gallery was photographed on July 15th, 2021.
Least Expensive Airbnb in Shreveport
See pictures of the least expensive Airbnb available for rent now in Shreveport.
Look: How Shreveport-Bossier Has Changed from 2007 to Now
More From KISS Country 93.7