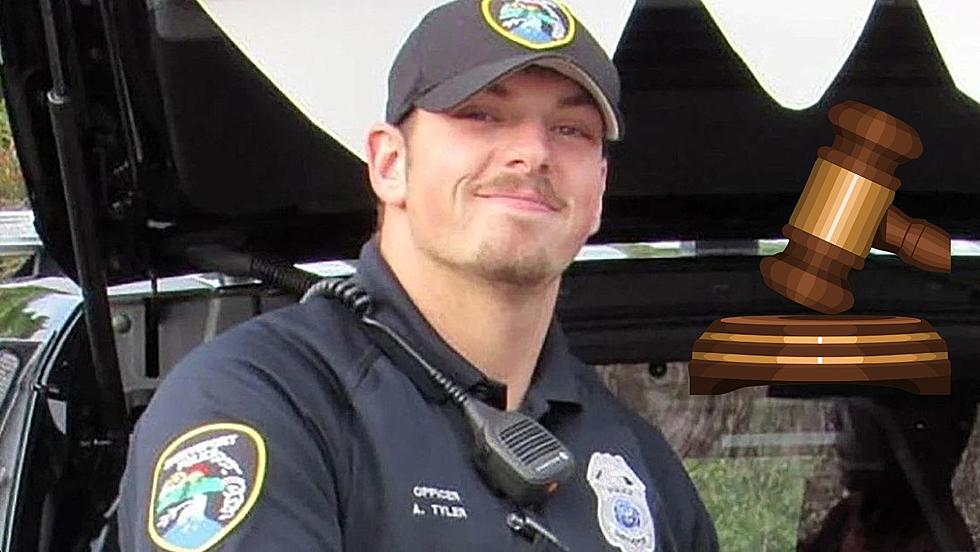 Former Shreveport Officer Due in Court Today
KTBS and Canva
A big court hearing is scheduled for today for a former Shreveport Police Department officer who is accused of killing a local resident earlier this year. Alexander Tyler faces a charge of negligent homicide in the death of Alonzo Bagley. Tyler is to be arraigned in Caddo District Court on June 1.
Back on April 3, Tyler made an initial appearance in court with his attorney Dhu Thompson. The arraignment has already been delayed a couple of times. Prosecutors asked for more time to review the charges and reset the case.
Thompson says "we are prepared to defend Officer Tyler in court."
Tyler was arrested and booked into Caddo Correctional Center back on Feb. 16 on one count of negligent homicide after a warrant was issued for his arrest; he bonded out the same day.
Tyler is accused of shooting and killing Bagley during a domestic call that happened at Villa Norté Apartments on Fullerton Street back on Feb. 3.
The 43-year-old Bagley was shot after Tyler and another officer responded to a domestic disturbance call. Bagley answered the door but is then seen walking through the apartment saying he was going to put up his dog. But instead, he jumps from a 2nd floor balcony and runs off. Police give chase and Tyler shot Bagley who was not armed.
Louisiana State Police Investigators have released the video and a 911 call related to the shooting.
Tyler's attorney, Dhu Thompson, told CNN he hopes the video is reviewed "thoroughly and a decision is made based on facts and evidence."
If Tyler is convicted on the negligent homicide charge, he could be headed to prison for up to 5 years.
On March 17, Tyler resigned from the Shreveport Police Department.
Shreveport Homicides in 2023
Homicide describes a person killing another person. That doesn't always mean it was a crime. Justifiable Homicides do exist, and will be counted on this list. These are violent killings, not necessarily murders. Murders are recognized as a crime, unlike all homicides.
More From KISS Country 93.7