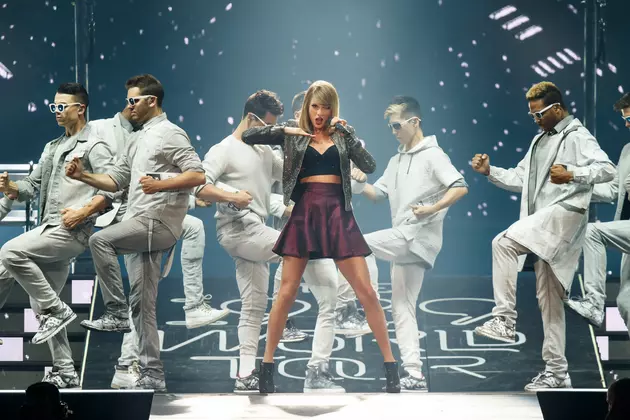 Your Odds To Get Tickets To Taylor Swift's Eras Tour In Texas
Photo by Christopher Polk/Getty Images for TAS
Taylor Swift is on the verge of unleashing one of the biggest tours in music history. Her Eras Tour is going to set records, and that's not really a prediction, its just a fact.
This Eras Tour has 52 North American shows, and launches March 17th, 2023. Multiple shows on the tour will take place in Texas. This includes three shows from March 31st to April 2nd at AT&T Stadium in the Dallas metroplex. She also has three shows in Houston from April 21st to April 23rd at NRG Stadium.
But even with all of these stadium shows, getting tickets isn't going to be easy. In fact, oddsmaker's have taken a stab at mathematically proving how hard it actually will be.
Bookies.com has gone all in on Taylor Swift. They did the math on the whole tour to try and figure out exactly how hard it will be to get your hands on Taylor tickets at face value during their general sale. Here's what they came up with:
Taylor Swift has played almost all the venues on her upcoming tour at 100% capacity before. Based on venue capacity and attendance numbers from The Reputation Tour, we estimate 2,844,121 tickets will be soldfor an average of 54,694 per show.
A Wall Street Journal study determined that 9.9 million Americans consider themselves big Taylor Swift fans. Accounting for fans who cannot attend, we cut that number in half to 4,965,000 fans attempting to buy face value tickets.
According to a study by the Fan Freedom Project, Taylor Swift held roughly 47% of her tickets for preferred credit card holders and fan presales for a 2009 show in Nashville. Applying that 47%, 1,336,736 tickets will be available in presale for The Eras Tour.
After presales and tickets purchased by ticket brokers, only 102,389 tickets will be available for the entire tour for nearly 5 million fans. Leaving fans with just a 2% chance to obtain Taylor Swift tickets at face value via the general sale.
That's right, you've got a 2% chance of getting those tickets at face value. Now, your odds will increase if you're willing to pay more on the secondary market, or if you have access to their pre-sale.
So good luck Taylor fans!
Best Happy Hours in Shreveport-Bossier
13 Most Disrespectful Things You Can Say In Louisiana
Krampus Events Across Louisiana For 2022
There are multiple Krampus events across Louisiana scheduled for 2022. Including photo ops, holiday cocktails, and scares.
More From KISS Country 93.7