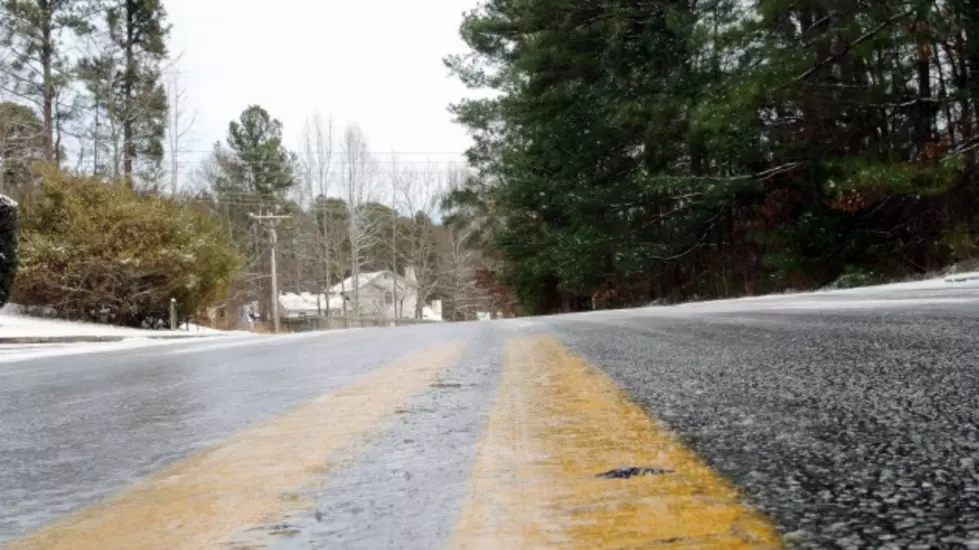 Winter Weather Storm Update: Northwest Louisiana School and Road Closings for Feb. 12
Moses Robinson/Getty Images
[Updated 6:45pm, Feb. 11]
The National Weather Service has issued a Winter Storm Warning for north Louisiana.
Current road closings
DOTD has closed I-220 in its entire length to focus maintenance efforts on higher priority roadways.
Louisiana DOTD is in the process of closing the northbound and southbound lanes of I-49 from LA 526 (Bert Kouns, Exit 199) to I-20, in Caddo Parish.
I-49 North (between La. 1 and US 71) is closed
DOTD has CLOSED Benton Road (LA 3), over the KCS Railroad, in Bossier Parish
DOTD has closed Highway 154 over Lake Bisteneau
Sportran bus service is canceled tonight and tomorrow
Current school and office closings
Texas State Technical College in Marshall dismissed classes early this (Tuesday) afternoon -- at 3 o'clock.  Classes will resume at 10:00 tomorrow morning.
Panola College has closed all campuses for this evening and will not open until noon tomorrow.
The Bossier High Basketball game scheduled for tonight (Tuesday) will be played Wednesday at Mansfield at 6:00.
School Closings for Wednesday, February 12th, 2014
Caddo Parish
Bossier Parish
DeSoto Parish
Natchitoches Parish
Natchitoches Parish Head Start (administration must report in at 10 a.m.)
Webster Parish
Red River Parish
Claiborne Parish
Bienville Parish
Shreveport Diocese Catholic schools
LSUS closed until noon
NSU closed until 10 a.m.
BPCC day classes canceled.  Classes starting at 3:30 p.m. and later will still be held
Louisiana Tech reopens at noon
LSU Health Shreveport School of Medicine, School of Allied Health and School of Graduate Studies closed
Panola College reopens at noon
Northwest Louisiana Technical College-Mansfield
Government Office Closings for Wednesday, February 12th, 2014
Bossier City administrative offices, courts, City Hall, and City Council
City of Shreveport
The Caddo Council on Aging/Meals on Wheels
Bossier Parish government offices closed until noon
Natchitoches Parish government offices will delay opening until 10 a.m.
Barksdale Air Force Base has been limited to mission essential and emergency travel only.  All non-essential personnel employed at Barksdale Air Force Base have until noon to report in to work.
10TH Judicial District Court in Natchitoches delayed until noon.
State offices in these 22 parishes:  Avoyelles, Bossier, Caddo, Caldwell, Claiborne, DeSoto, East Carroll, Evangeline, Franklin, Grant, Jackson, LaSalle, Lincoln, Natchitoches, Rapides, Red River, Sabine, Tensas, Union, Vernon, Webster, and West Carroll
More From KISS Country 93.7