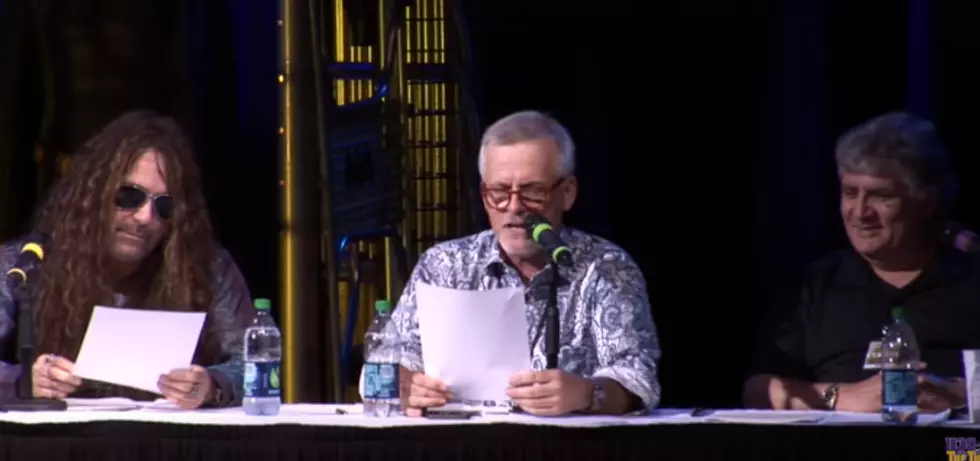 Win A Star Wars Script From Geek'd Con Signed By Voice Actors
Rob Paulsen at Geek'd Con 2015
Back in 2015, during the first ever Geek'd Con in Downtown Shreveport, a group of legendary voice actors got together to do a table read of Star Wars. But they weren't just reading the script, they were doing it with the characters they brought to life through their careers.
Those voice actors included the voice of Winnie The Pooh, Jim Cummings (Darkwing Duck, Tigger, Ray from Princess & The Frog), the voices of Pinky & The Brain, Rob Paulsen (Teenage Mutant Ninja Turtles, Animaniacs, Jimmy Nutron) & Maurice LaMarche (Futurama, The Real Ghostbusters, Space Jam), Transformers voice Jess Harnell (Animaniacs, Crash Bandicoot), and the voice of Cartman's mom on South Park April Stewart (El Tigre, Avengers Assemble).
You can see the video here...
After that performance, the cast all signed copies of the scripts they read from. Those rare items have only been made available a couple of times since then, in various giveaways and promotions. The last promotional giveaway for one of these scripts is coming up this weekend.
You can win a signed script from Geek'd Con 2015 at this weekend's Puck Wars games with the Shreveport Mudbugs.
Not only will this script be up for grabs, but there are special Darth Vader jerseys, a crazy Han Solo fridge, Geek'd Con tickets, and more!
There's also a deal on tickets going on too, you can find details on that right here.
More From KISS Country 93.7