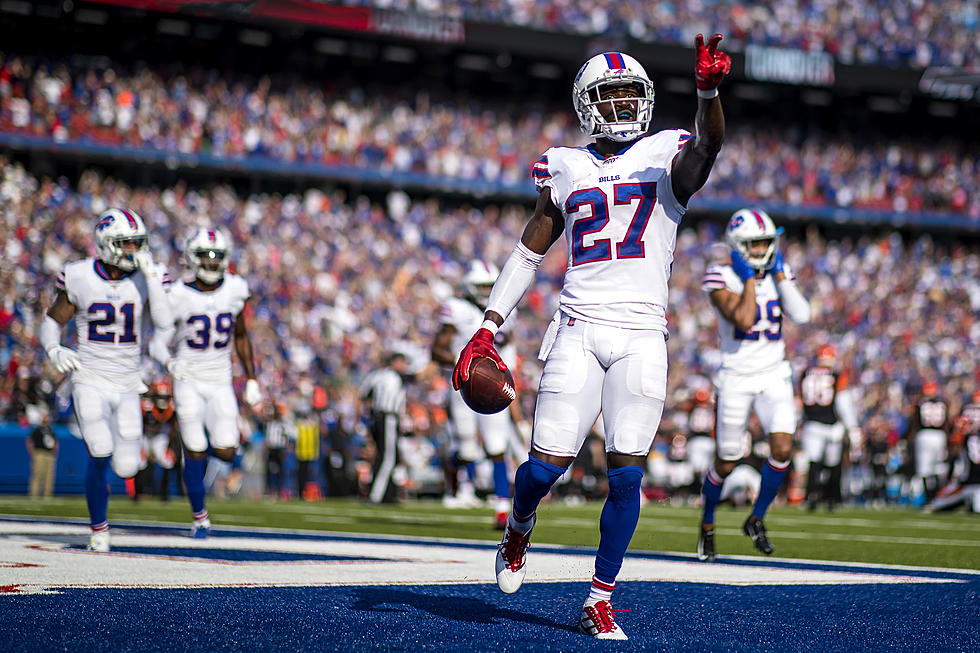 Will This Be Shreveport Native Tre White's Year
Brett Carlsen/Getty Images
Enter your number to get our free mobile app
Tre'Davious White is absolutely incredible. The Shreveport native is already widely considered one of the best defensive backs in the NFL. However, even though 'experts' feel Tre is one of the Top 3 corners in the league, I feel that a lot of people are sleeping on Tre.
Yes, of course, I personally love Tre'Davious. He's funny, he's humble, he's got a little swagger to him. Again, I may be biased, but I think Tre has EVERYTHING it takes to be an NFL superstar. He's a star right now, but he's a guy that could and should make it to the next level. And this is the time for Tre to level up!
He's in the final year of his contract with the Buffalo Bills. No matter what happens, somebody next year WILL break him off a huge chunk of money. He's probably going to end up being one of the top paid defensive backs in the NFL. He's just that damn good. But, beyond that, the guy has a personality you can't help but love. All you have to do is watch one of those 'Tre White Goalie Academy of Louisiana' videos and you will see instantly that this guy is a monster talent.
I don't know if he gets over looked because he plays for the Bills or what, but dude has performed on and off the football field. And, with this being a contract year, especially if he has another Pro Bowl kind of year, he's going to be in the news a lot. I just hope that kind of attention translates into fans. Because if there's a dude that deserves to be universally loved, it's Tre White. He's a good dude that just happens to be one of the best players in the NFL. I know that. The experts know that. Front offices know that. I just hope NFL fans in general get to learn exactly who Tre is and what he has to offer
Read More: Sports Stars from Shreveport
More From KISS Country 93.7