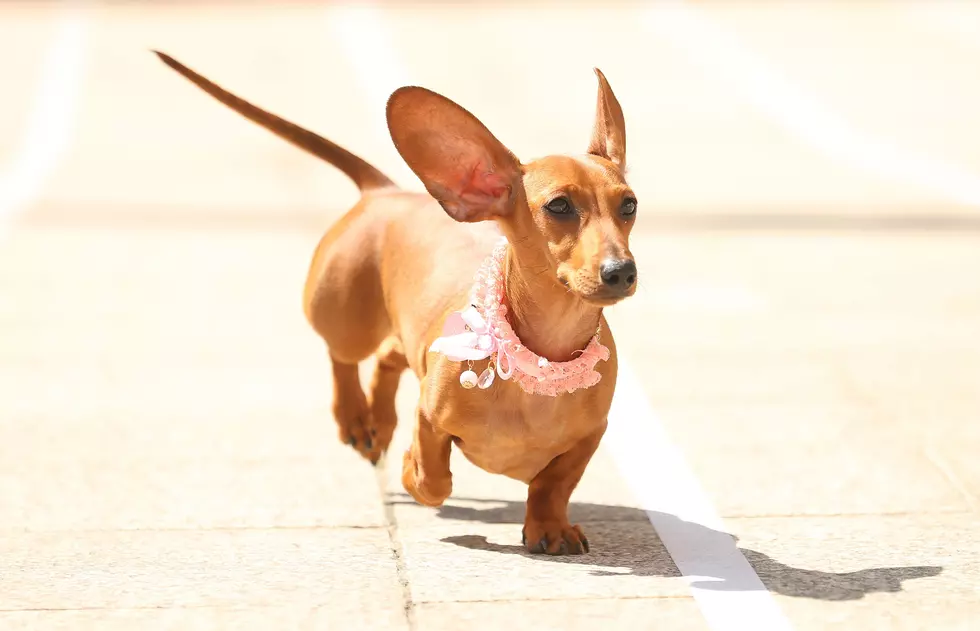 Wiener Dog Races Coming to Harrah's This Labor Day
Getty Images
It's a Labor Day tradition unlike any other, one that see's 20-40 dashing dachshunds running on the big track at Harrah's.
The 2019 Wiener Dog Races are finally here, and I for one, could not be more excited. Each year, for the past 5-6 years, I've been invited to host these Wiener Dog races at Harrah's, and I can say from experience, you and your family will have an absolute blast.
The races generally consist of four heats, separated by weenie weight. Then, they'll put each winner wiener back on the track for the ever-exciting wiener-racing championship.
Of course, the fun isn't just watching wieners race and placing bets on your favorite wiener (proceeds go to local animal rescues), but also, the apron is full of things for you and the family to enjoy. Food trucks, petting zoos, and bounce houses help make for an unforgettable day.
So make your plans now to head out to Harrah's Louisiana Downs this Labor Day, at 11:00 AM, for the 2019 Wiener Dog Races!
Admission is free.
More From KISS Country 93.7