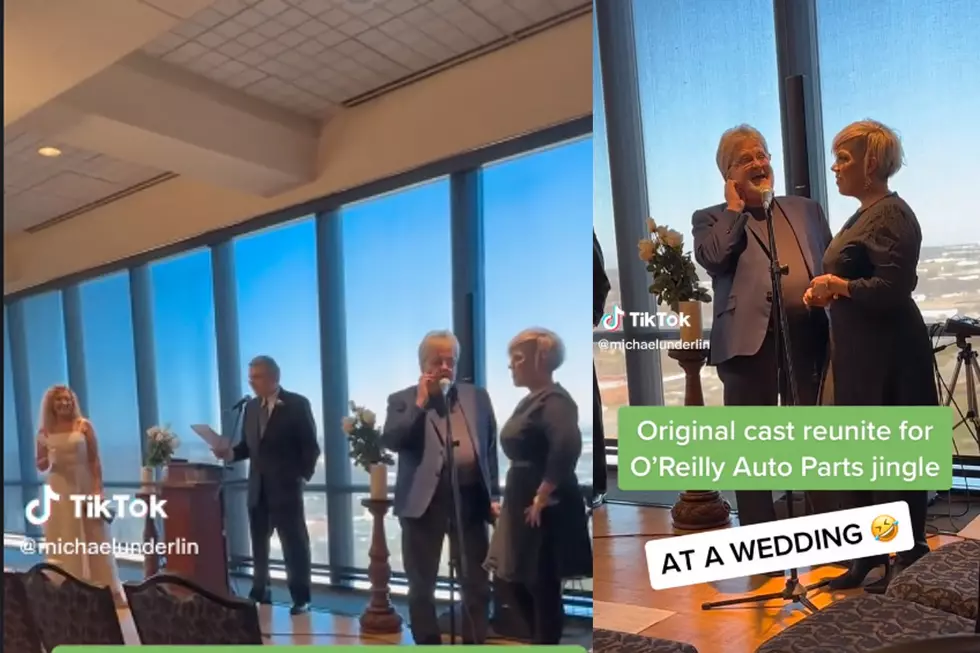 Watch as Bride Has O'Reilly Commercial Performed at Her Wedding
TikTok User: michaelunderlin
Just When You Thought You've Seen It All TikTok Is There to Remind You You're Wrong.
There I was minding my own business scrolling through TikTok when I was convinced there was some kind of sick joke involving an O'Reilly Auto Parts jingle. We have all found ourselves singing along to the jingle right? It's so catchy how can you not.
One Bride Decided She Was Going to Bring the Original Cast of the O'Reilly Auto Parts Commercials to Perform Live at Her Wedding.
We are still trying to find out how she even got in contact with the whole crew to come to perform a live commercial at her wedding. One TikTok user asked what I was wondering, is this the O'Reilly heiress? How does one pull this off? Because I want in on this at my wedding.
The TikTok Comments Are Straight Hilarity.
One of the singers was a tad pitchy so of course, everyone had to laugh and point it out. If you haven't watched the video yet, watch it below.
I handpicked some of my favorite comments.
TikTok user Capviper: "At a wedding???? Whose wedding? The O'Reilly heiress?"
TikTok user Seasonofthewittch: "babe i got us tickets to go see the o reilly theme"
TikTok user mikaylaalexis96: "Homie plugging his ear like he's serving Mariah Carey."
TikTok user Riel_fast: "He was in the wrong key on that ori 'leeee'"
TikTok user Jayrael: "Lmao dude was pitchy as hell and the lady wasn't feeling it"
The Internet's 44 Best Clean One-Liner Jokes
Diners, Drive-Ins and Dives Guy Needs to Try in Shreveport-Bossier
Here are the restaurants that Guy Fieri needs to visit in Shreveport-Bossier for his "Diners, Drive-Ins and Dives"
Look: Weirdest Town Names in the United States
From Ding Dong, Texas to Waterproof, Louisiana there are some truly strange town names in the United States.
More From KISS Country 93.7