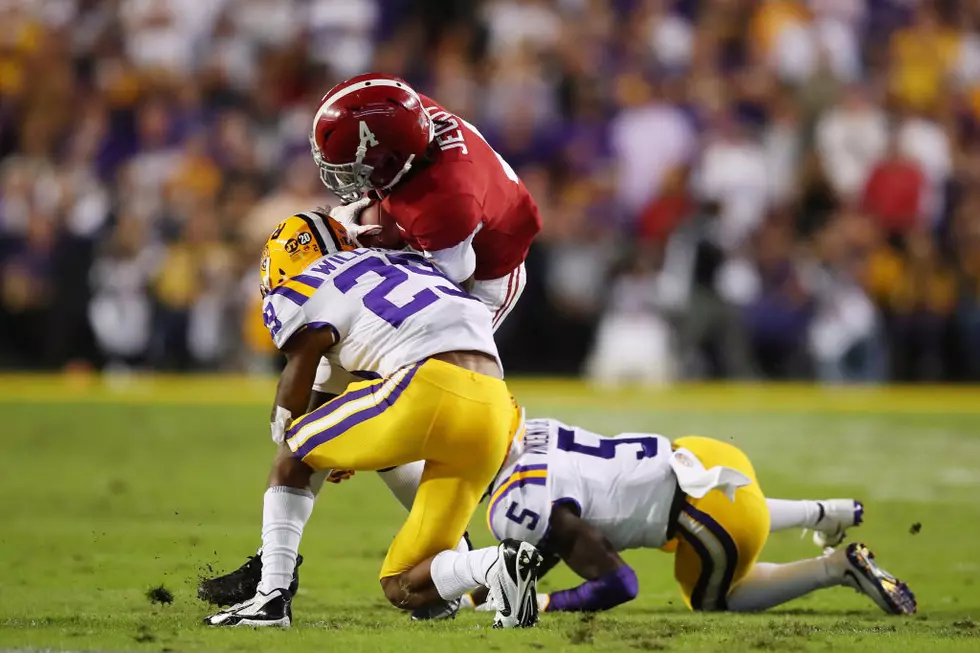 Two LSU Football Stars Lose 2018 National Awards
(Photo by Gregory Shamus/Getty Images)
LSU's Greedy Williams and Cole Tracy missed out on winning college football awards. Williams was a finalist for the Jim Thorpe Award, while Tracy was up for the Groza Trophy.
Greedy lost out to a fellow SEC corner back, DeAndre Baker of Georgia. But Greedy might have impressed a different kind of expert this year, more than Baker. Even though Baker took the hardware from college, Williams is likely to be taken in the NFL draft ahead of Baker. Williams is projected as a Top 5 pick right now, while Baker is considered to be a First Round pick, but will probably be picked outside of the Top 10.
Tracy lost the Groza award to Syracuse's Andre Szmyt.
While Szmyt had slightly better stats than Tracy this year, his level of competition may have been a little different. Szmyt hit 28 of 32 field goals for a 87.5 field goal percentage, while Tracy hit 25 of 29 for an 86.2 field goal percentage. Both had a long of 54, and both were perfect on extra points. Though Szmyt hit almost 20 more extra points than Tracy.
Now if the award is based on extra points alone, then ok. But, if it's about pressure kicks, how did Tracy lose?
Tracy won the LSU/Auburn game with a last second, 42-yard field goal, while on the road.
Tracy was hitting field goals against Top 10 teams all season, including starting the year with a 54-yard field goal against Miami (who was ranked in the Top 10 at the time). He was 2/2 against Florida on the road and 5/5 against #2 Georgia.
While Szmyt hit his 54-yard field goal against Pitt, and did most of his work this year against teams like UConn, NC State, Louisville, and Western Michigan. To close out the season, Szmyt hit only 1 of 3 field goals against Notre Dame and Boston College.
More From KISS Country 93.7