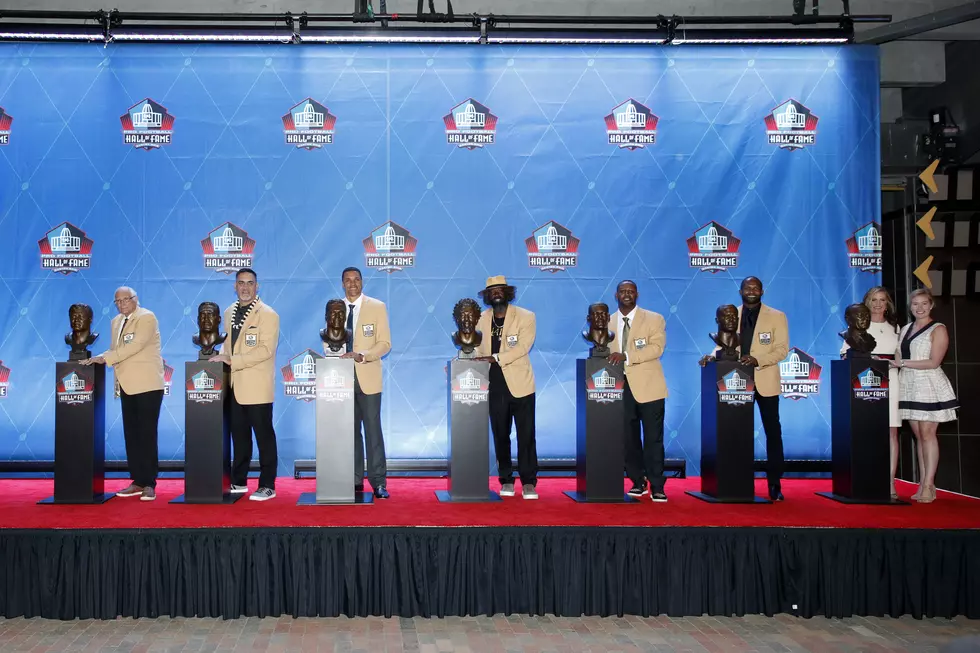 Two Louisiana Natives Enter Pro Football Hall of Fame
Joe Robbins/Getty Images
Louisiana has always been known as a state that produces top-quality athletes. All you have to do is look at the past few NFL Drafts. From Devin White to Greedy Williams to Dak Prescott to Tre' White...all are Louisiana products that are or are expected to have a huge impact on the league.
Now, if those folks need a little inspiration about what guys from "the Boot" can do, all they have to do is re-watch Saturday night's Pro Football Hall of Fame induction ceremony. Two Louisiana natives and top notch ballers were inducted into the "Hall of Legends".
Offensive lineman Kevin Mawae (a Leesville 'native' and former LSU Tiger) and Ed Reed (hailing from a small town just outside of New Orleans and arguably the best safety of all time) were both inducted and honored over the weekend.
These two should serve as a huge inspiration for any athlete coming out of our state. If you think being an "Military Brat" hinders your development. Nope...Kevin Mawae's dad was an Army guy and Mawae bounced around all over the place before his dad was eventually stationed at Fort Polk. Mawae credits that experience for helping him adapt to any situation...which was perfectly illustrated as his time at LSU, where he played at 5 different positions during his sophomore year alone.
Ed Reed may be the biggest inspiration of all. His brother was tragically killed, he wasn't highly recruited, scouts didn't give him a second look, the Ravens were criticized for drafting him...every step of the way, no one believed in Ed Reed. But, after a Super Bowl, an NFL Defensive Player of the Year Award, two NFL records and dozens of highlight reel plays, Ed is a Hall of Famer.
It just goes to show, that if you believe in yourself anything is possible. Coming out of high school, nobody believed or cared about Ed Reed or Kevin Mawae. But, they both believed in themselves. And here we are, talking about them as two of the greatest to ever play the game.
More From KISS Country 93.7