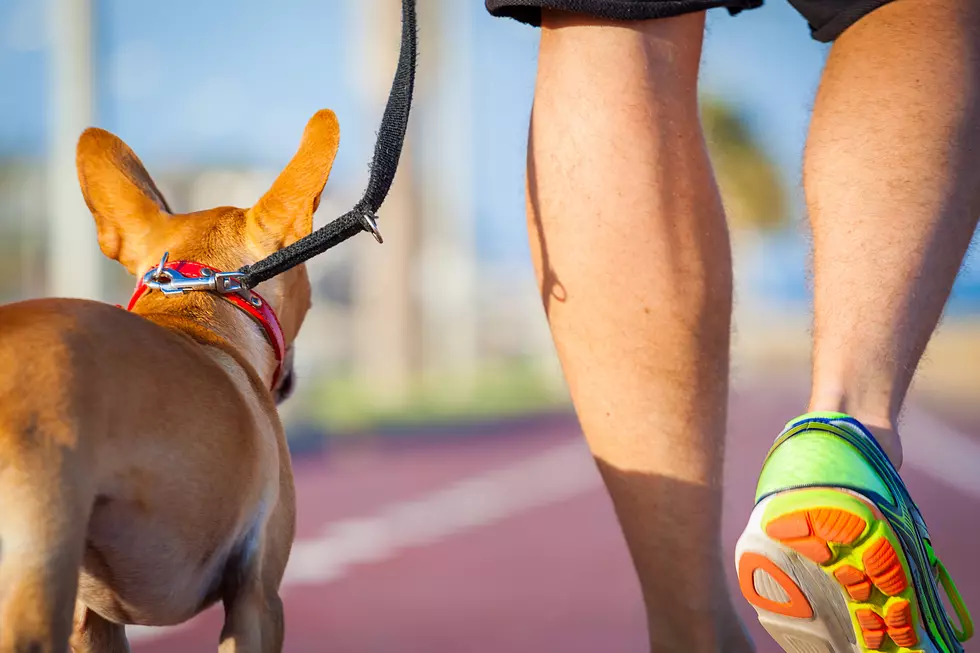 The 6 Best Hiking/Walking Trails in Shreveport-Bossier City
damedeeso/ThinkStock
If there's one thing I learned during the pandemic, it was to appreciate the outdoor offerings Shreveport-Bossier has on tap! Regardless of whether or not we're currently socially distancing, you can't argue with the fact that fresh air and exercise are good for you.
I don't know about you, but I find walking on my treadmill at home incredibly boring. I want to at least be able to look around and see some pretty scenery or something instead of focusing on the fact that yeah, I'm exercising and I don't like it. I don't run anymore because it's just too hard on my joints and I have a hard time walking, much less riding a bike. Here are some of my go-to places to get moving and some others I found online and plan to check out.
1. Bayou Bodcau Dam and Reservoir - Sure, it's a bit of a drive, but it's gorgeous and the hills can be quite challenging.
2. Dogwood Park Walking Trail - I probably shouldn't even include this because it's in a neighborhood with HOA dues, however, I grew up right around the corner from this trail and I still walk it to this day. The trail begins in the front of the subdivision on Dogwood Trail by the tennis courts and ends on my old street, Woodfox Circle. This trail is nice and shaded and borders Shadow Lake. There are a few hills, but nothing too difficult.
3. Tall Timbers Park - This park is located on HWY 80 in Haughton in front of the Tall Timbers subdivision. Dogs aren't allowed and there aren't a lot of frills, but there is a play area for the kids.
4. Clyde Fant Memorial Parkway Trail - Dogs are allowed on a leash, there are plenty of shady spots AND hills to help make things more challenging. I'm just not comfortable walking it by myself, so take a friend!
5. Ford Park Loop - This trail is picturesque and appropriate for all skill levels, and dogs are allowed on a leash. The loop is approx. 1.6 miles and it's located near S. Lakeshore Drive in Shreveport.
6. Red River National Wildlife Refuge - This is a trail I haven't been on personally, but friends highly recommend it. It's located south of town on the Bossier side near Arthur Ray Teague Parkway. BTW, if you pass Taylortown, you've gone too far! Reports say there are plenty of trails for variety and that this is a dog-friendly place!
Read More: Shreveport-Bossier's Most Unique Landmarks
Places We Need Most in Shreveport/Bossier City
Top 7 Authentic Tacos in Shreveport-Bossier
More From KISS Country 93.7