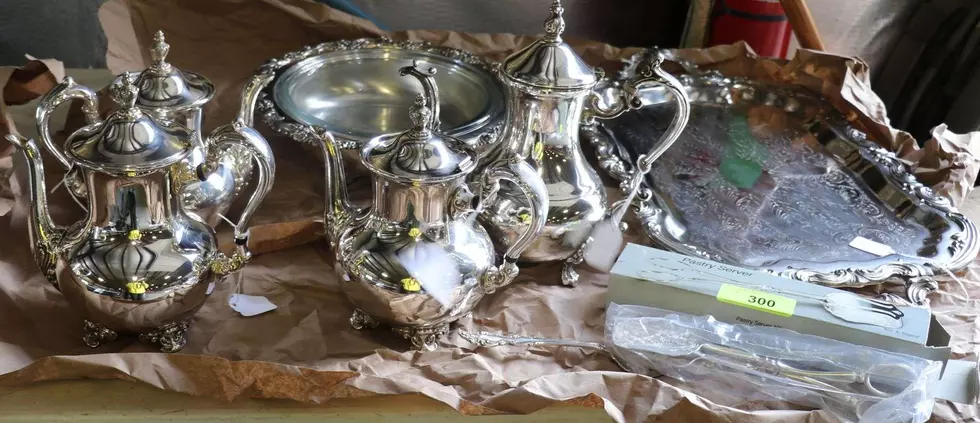 Top 10 Items in the City of Shreveport Surplus Auction
lawlerauction.com/
The City of Shreveport, in conjunction with several other government agencies are currently conducting an online auction of surplus and confiscated items that is scheduled to end December 1st at 6:30PM CST.
The auction includes a myriad of different items including a huge fleet of retired police street-cruisers, various administrative vehicles, SUV's, a fire truck, pick up trucks, a garbage truck, and even an old ambulance.
The auction is being conducted through Lawler Auctions in north Shreveport and is open to the public.  According to a statement released by Lawler Auctions the public can inspect items before bidding, but you must pre-register in order to bid.
This will be an auction open to the public and prospective buyers will have a chance to inspect and preview the items up for bid on Thursday between the hours of 1pm and 5pm at the Lawler Auction Facility, located at 7781 Highway 1 North, Shreveport, Louisiana.  All bidders must pre-register and get approved to bid prior to 5:00pm on Thursday.  Bidders must submit a signed bidder agreement, a copy of their driver's license or government issued photo identification card, and proof of funds.  Once the Bidder registers online, they will be required to put in a credit card or debit card with a $200 authorization hold that will act as a deposit.  If the bidder is not successful on any bids or if they pay in cash by 11:00am on Friday for any successful bids, that $200 will be refunded back to the card on file.  Lawler Auctions
Top 10 City of Shreveport Surplus Auction Items
The following items are but a few items available in the latest City of Shreveport Surplus Auction. The auction includes multiple vehicles ranging from automobiles, old ambulances, pickups and old police cars, to office furniture and supplies, orange road markers, fishing equipment, and golf clubs.
Louisiana Parishes Ranked By Salaries
Starting from the lowest, here's how Louisiana Parishes stack up when you check the data for average salaries.
More From KISS Country 93.7