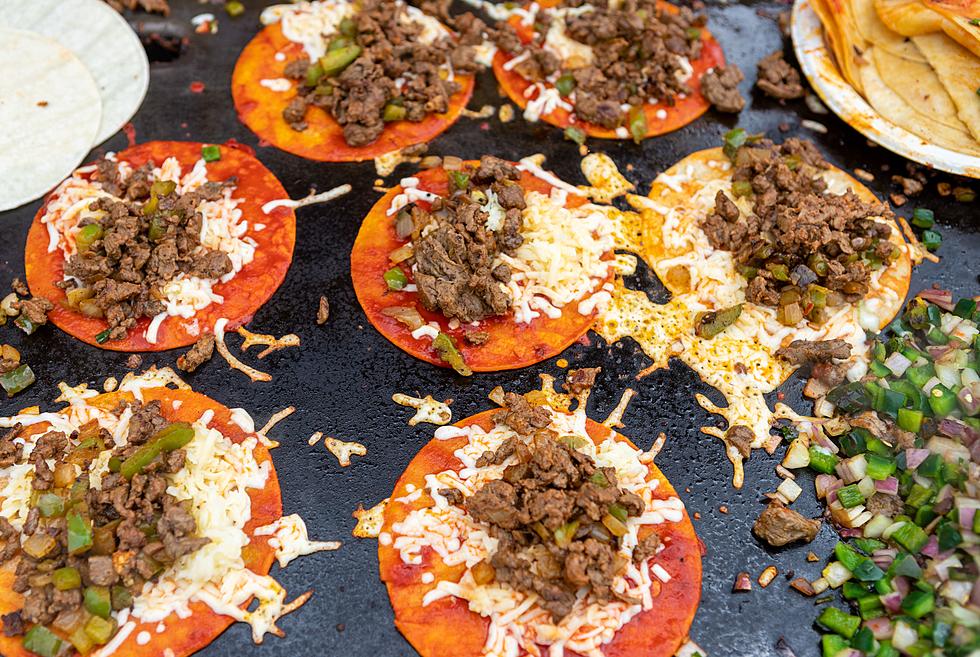 Taco Wars This Weekend Has Been MOVED (Sort of) Due to Weather
Photo Courtesy of PrizeFest
Taco Wars, another brainchild of the Prize Foundation, that was scheduled for this weekend has been moved due to storms expected to affect our area this Saturday.  Gregory Kallenberg, founder of PrizeFest told KEEL News on Wednesday they are having to move the taco and salsa showdown to inside the historic Shreveport Municipal Auditorium.
Taco Wars this year features 16 taquerias battling it out for the coveted Golden Taco, (Best Taco) and Golden Molcajete, (Best Salsa).  This year there will be two Maestro Dobel Casa de Tequila tents, where you can indulge in the finest tequila and margaritas. They've also added more vendors selling sweet treats like popsicles, churros, and ice cream.
2023 Taco Wars Taquerias
Nicky's Mexican Restaurant
Taqueria Mi Palmar
Ramirez Mexican Restaurant
Mi Mercadito
El Novillo Carniceria
Taqueria La Reyna Del Sur
La Potranca
Taqueria Bazzar Mexicano
Mi Meza Latin Cuisine
Taqueria San Miguel
Taqueria El Eden
Taqueria Flores
El Taconazo
Tacos El Culebrito
Tamalocos
Taco Joe's Authentic Wet Tacos
All attendees will receive voting tokens upon entry to the festival and will vote to crown the Golden Molcajete or Best Salsa Award. A panel of celebrity taco aficionados will taste and determine the winner of the Golden Taco Award.
"Taco Wars celebrates Latino culture, and it features one of the most amazing foods on the planet," said Kallenberg. "That said, my hope is that everyone comes down to this unique festival to connect and eat together as one community united under our common love for the mighty taco."

 
This year's festival is expected to feature live performances by local DJ Briant Garcia and local bands Grupo ReMiFa and Los Rancheritos. Plus, there will be a programmed kids' activity area with plenty of fun games and crafts all day long.
Taco Wars is the region's largest taco, salsa, and Latino cultural celebration.  90% of food sales go directly to the taquerias and food vendors, so you can feel good about supporting local businesses while having a great time.  Visit www.LATacoWars.com for more information and to purchase advance tickets and VIP passes.  Kallenberg told KEEL News the event will be a go rain or shine! 
Here Is Where To Find Amazing Breakfast Tacos in Tyler
Starting your day with breakfast tacos is always a great idea, here is where to get the best breakfast tacos in the Tyler area.
What's the Secret to Cooking Fried Chicken?
More From KISS Country 93.7