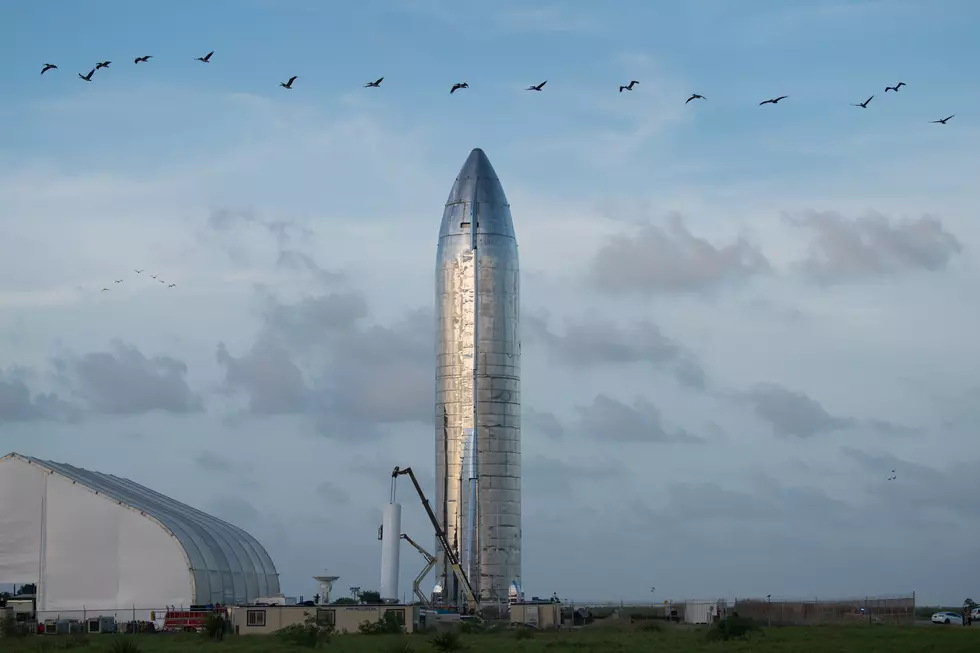 SpaceX Starship Prototype Explodes on Texas Launchpad [Video]
Getty Images
There is a little town in south Texas called Boca Chica.  I've reported on the giant monster casting it's shadow across the tiny hamlet before.  If you don't recall, that monster is Elon Musk's SpaceX testing facility for a project called "Starship."
The Starship project is nothing less than SpaceX's vision of the future of spaceflight.  This sleek, silver ship's ultimate goal is to ferry humans back and forth from the Moon, Mars and beyond.  In design, the ship is reusable like many of SpaceX's rockets - but the craft is still in it's testing phase.
In fact, the latest update is that the prototype currently being tested exploded on the launch pad over the weekend.  I'm not sure if you noticed, but the rocket-ship in the picture above is huge.  The resulting explosion was big, loud and expensive!
Like all good scientists, Musk and Co. recorded every last detail for you to enjoy:
More From KISS Country 93.7