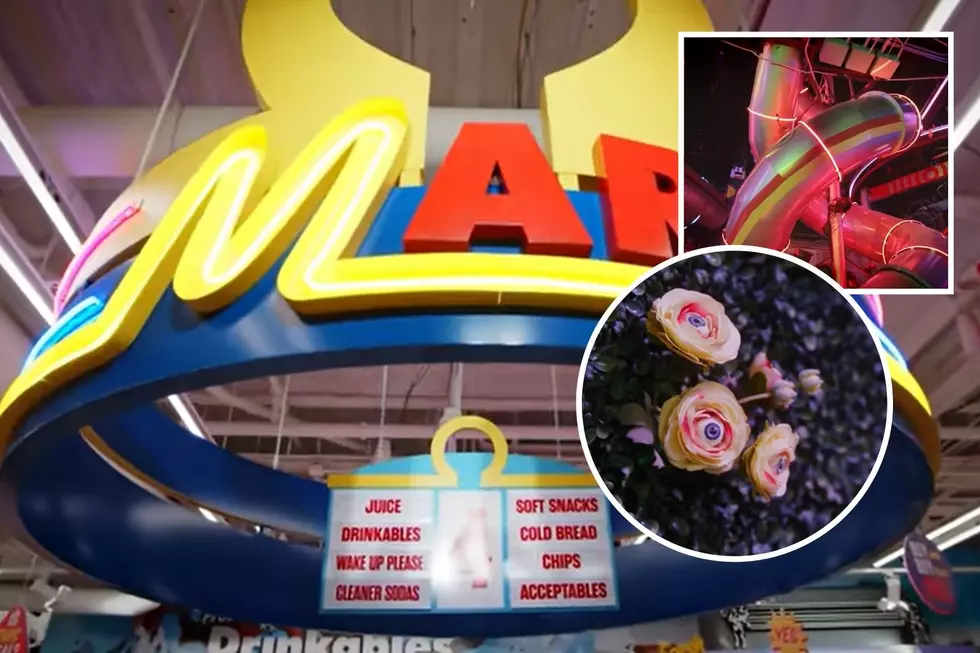 Meow Wolf Set to Bring the Strange to Texas
YouTube
When it comes to new and strange experiences, you'd be hard-pressed to find anything weirder than Meow Wolf.  This inspirational and interactive art space is kind of hard to describe.  Meow Wolf's mission statement probably says it best:
Our mission is to inspire creativity through art, exploration, and play so that imagination will transform the world
To achieve that inspiration, this one-of-a-kind experience assaults the senses with a journey through the surreal.  The "Omega Mart" entrance to the location in Las Vegas is littered with strangely-labeled products that serve as a front for the weirdness that can only be accessed when you find the secret door in the "store's" drink cooler.
That gives you access to a tunnel that leads to neon-lit rooms, slides, strange interactive devices, and more.  Currently, the Las Vegas location is one of only 3 in the world - but it looks like that is about to change.
According to the report from the SF Reporter, the company announced that it would be bringing its special brand of strange to the Lone Star State.  2 Meow Wolf locations will be built in Texas - one in Grapevine, and the other in Houston's famous Fifth Ward.
Reportedly, the Grapevine location will take over an existing 400,000 sq. ft. "big box" store that is currently sitting empty.  That experience is set to be completed some time next year.  The Houston Meow Wolf is slated for the burgeoning arts and and culture district in the city's historic Fifth Ward.
Check out this $5 Million Texas Castle for Sale
Here's your chance to live like a literal king or queen in Texas! This palatial, stone mansion weighs in at a whopping 19,673 square feet, and includes a gigantic garage, pool, towers, and more! Just wait till you see the master bedroom!
Gorgeous Texas Mansion With Its Own Waterpark on the Market for $19.5 Million
Former San Antonio Spurs point guard Tony Parker's Texas mansion is on the market for a mere $19.5 million - and it comes with its own sand volleyball and basketball court - and a freakin' waterpark! If you've got the money, the folks at
Kuper Realty
would love to make you a deal!
More From KISS Country 93.7