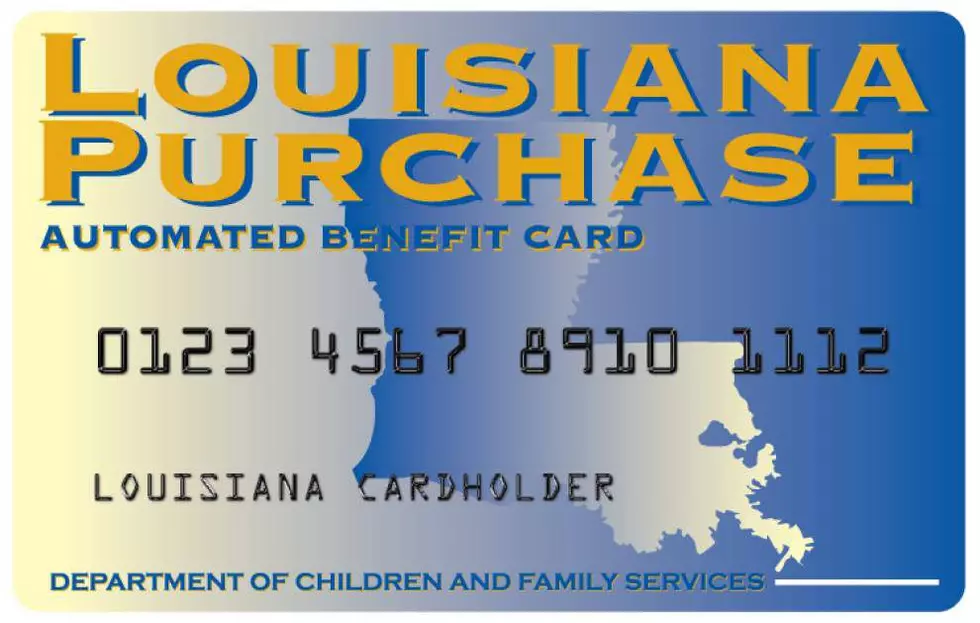 SNAP Benefits System Crashes in Louisiana
La SNAP Card (www.dcfs.la.gov)
Trouble for folks trying to use SNAP benefit cards across Louisiana on Sunday. There was a problem with the system and cards were denied at stores all over the state.
The Department of Children and Family Services (DCFS) has confirmed that (SNAP) is now back up and running after being down for most of Sunday, July 17.
DCFS Issued This Statement:
DCFS has confirmed that a communication outage involving our national carrier Sunday (7/17/22) caused EBT transactions at Louisiana SNAP retailers to be denied. We regret any inconvenience this issue has caused our EBT card holders and we anticipate the issue to be resolved later today.
EBT recipients can call the LifeInCheck EBT Call Center (1-888-997-1117) or use the LifeInCheck EBT smart phone app for their balance or to report their card lost, stolen or damaged. Card holders should ask retailers if the merchant will support a manual voucher for SNAP purchases until electronic purchases are restored. Some retailers have this capability.
The system was back up and functioning just before 6pm Sunday night.
How Many People Were Impacted in Shreveport Area?
DCFS reports more than 107,000 people get SNAP benefits in the Shreveport Bossier area. Resident in our area received more than $274 million in SNAP benefits in fiscal year 2021. The total number of applications processed for northwest Louisiana in fiscal year 2021 was 45,476. More than 20% of the population in Shreveport Bossier depend on SNAP benefits for food.
Top Employers in Shreveport Bossier Area
Who are the top 10 employers in Northwest Louisiana?
What Are the Largest Cities in Louisiana?
The latest census numbers show some population changes. You might be surprised by where some area cities check in on this list.
More From KISS Country 93.7