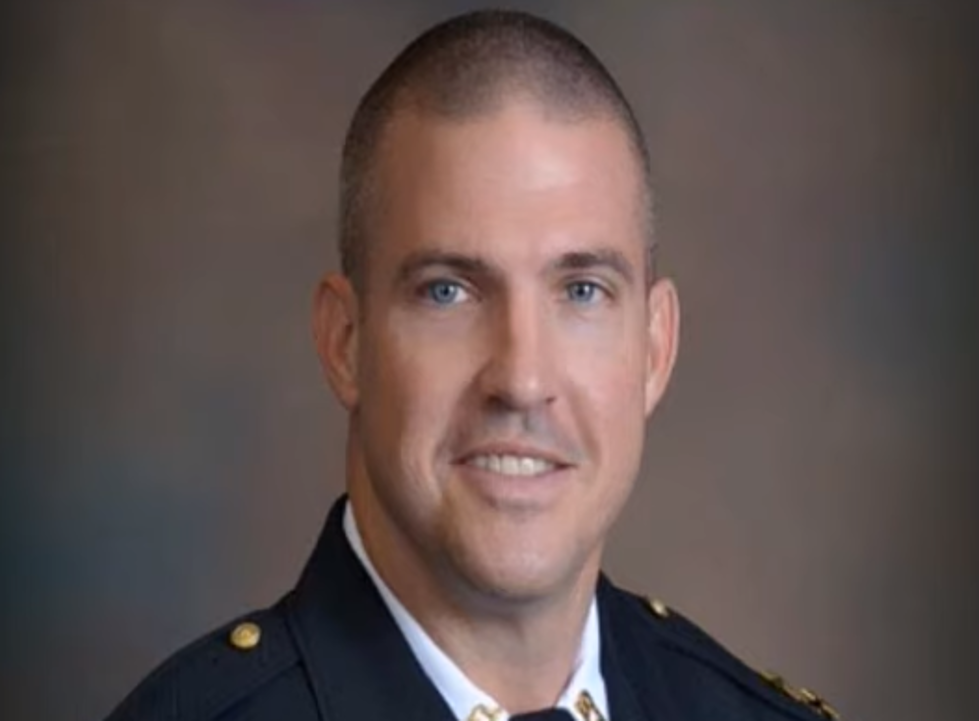 Shreveport Police Chief Ben Raymond Resigns
SPD - Ben Raymond
Just hours after the Shreveport City Council set up a special meeting to take a vote of "no confidence" on Shreveport Police Chief Ben Raymond, it was announced that the Chief as resigned.
Shreveport Mayor Adrian Perkins made the announcement during a Thursday afternoon press conference. Mayor Perkins said that he asked Chief Raymond to step down back on June 2nd. Perkins said that the process took till now as the Department transitioned.
Raymond will stay working at Shreveport Police but will move back down to the rank of sergeant. Assistant Chief Wayne Smith will takeover as acting Chief of Police for the City of Shreveport.
The resolution for the "no confidence" vote at the Shreveport City Council was brought forward by Councilmembers Jerry Bowman and Levette Fuller. Bowman's inclusion in the process is of interest, because he is single-handedly responsible for Ben Raymond being Shreveport's Police Chief.
You can watch the Mayor's news conference and hear Raymond's statements here:
Back in 2019, while Raymond was the interim Police Chief, the city was holding a public hiring process for the full time position. Mayor Perkins laid out the process, and wanted selection committees to bring him the final candidates. The Mayor appointed an 8-person committee to provide the names of the finalists, and when they did, Raymond's name was not on the list.
That's when Councilman Bowman stepped in.
While Mayor Perkins was out of town, Bowman was acting as Mayor Pro Tem for the city. In that time, he personally added Ben Raymond's name to the list of finalists that included SPD Sergeant Michael Carter, Lt. Tedris Smith, and Assistant Chief Wayne Smith. After Raymond's name landed on the list, through Bowman's direct actions, Mayor Perkins selected Raymond as the full time Police Chief.
Now, just a couple of years later, Bowman was the leader of the movement to remove Raymond from his position. Something that it appears he was able to force, even without a vote.
Most Notorious Serial Killers In Louisiana History
The 10 Capital Cities of Louisiana
75 Of The Most Famous People From Louisiana
More From KISS Country 93.7