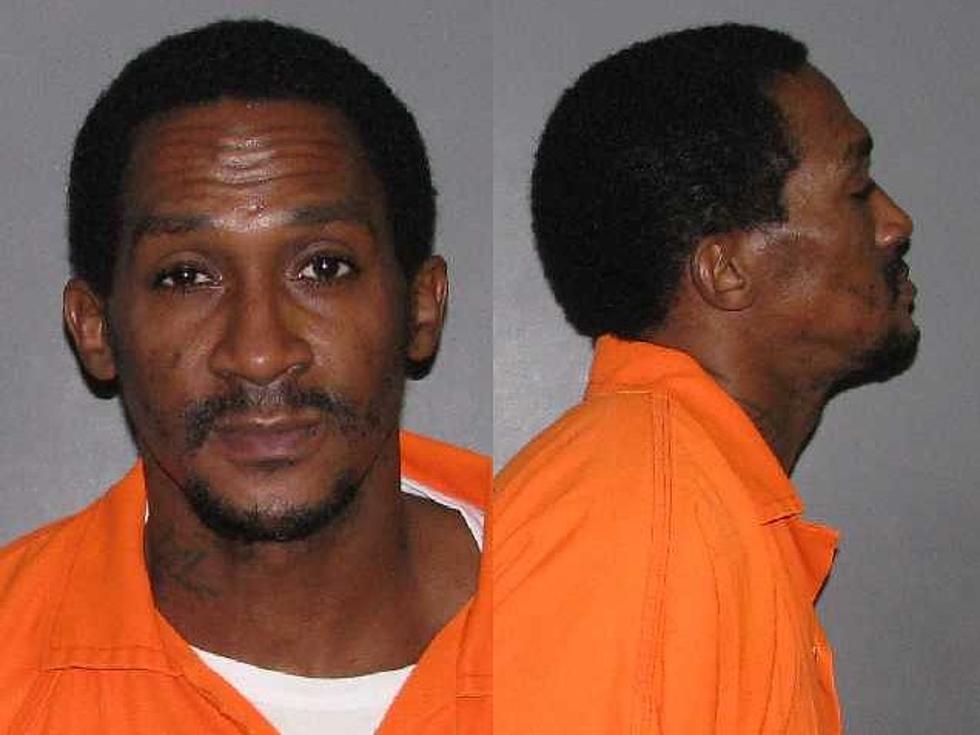 Shreveport Man Arrested on Cocaine Charges
CPSO
Agents with the Caddo Parish Sheriff's Narcotics Unit seized over 47 grams of illegal drugs on Friday (2/11/22).
Caddo Parish Sheriff's Office Narcotics agents and the Special Response Team executed a search warrant in the 1600 block of Ashton Street. They found approximately 44 grams of cocaine, 3.2 grams of crack cocaine, a Smith & Wesson handgun, digital scales, packaging material, and $408 in cash.
Eric Robinson, 40, was in the house during the search. He was arrested and taken to Caddo Correctional Center. He has been charged with possession of schedule II with intent to distribute, felon in possession of a firearm, possession of a firearm with CDS.
Caddo Correctional Center Bookings 2/11 Through 2/13
The following mugshots are those who were booked in to CCC over the weekend of 2/11/22 through 2/13/22. Some have already been released, and many have not yet been to trial, and are considered innocent until proven guilty.
Caddo Correctional Bookings for 2/4/22 Through 2/6/22
The following are individuals who were booked in to the Caddo Correctional Center through the dates of 2/4/22-2/6/22. Many of the inmates have not yet been to trial, and are considered innocent until proven guilty.
Tier 3 Sex Offenders in Webster Parish
The following gallery is a list of all the tier 3 Sex Offenders currently residing in Webster Parish. A Tier 3 Sex Offender is anyone who has committed a sex offense that is punishable by more than one year in jail where the offender has at least one prior conviction for a Tier 2 sex offense, or has previously become a Tier 2 sex offender, is a "Tier 3" offense. B. General Offenses. A "Tier 3" offense includes any sex offense for which a person has been convicted, or an attempt or conspiracy to commit such an offense, that involves: 1. Non-parental kidnapping of a minor, 2. A sexual act with another by force or threat, 3. A sexual act with another who has been rendered unconscious or involuntarily drugged, or who is otherwise incapable of appraising the nature of the conduct or declining to participate, or 4. Sexual contact with a minor 12 years of age or younger, including offenses that cover sexual touching of or contact with the intimate parts of the body, either directly or through the clothing.
More From KISS Country 93.7