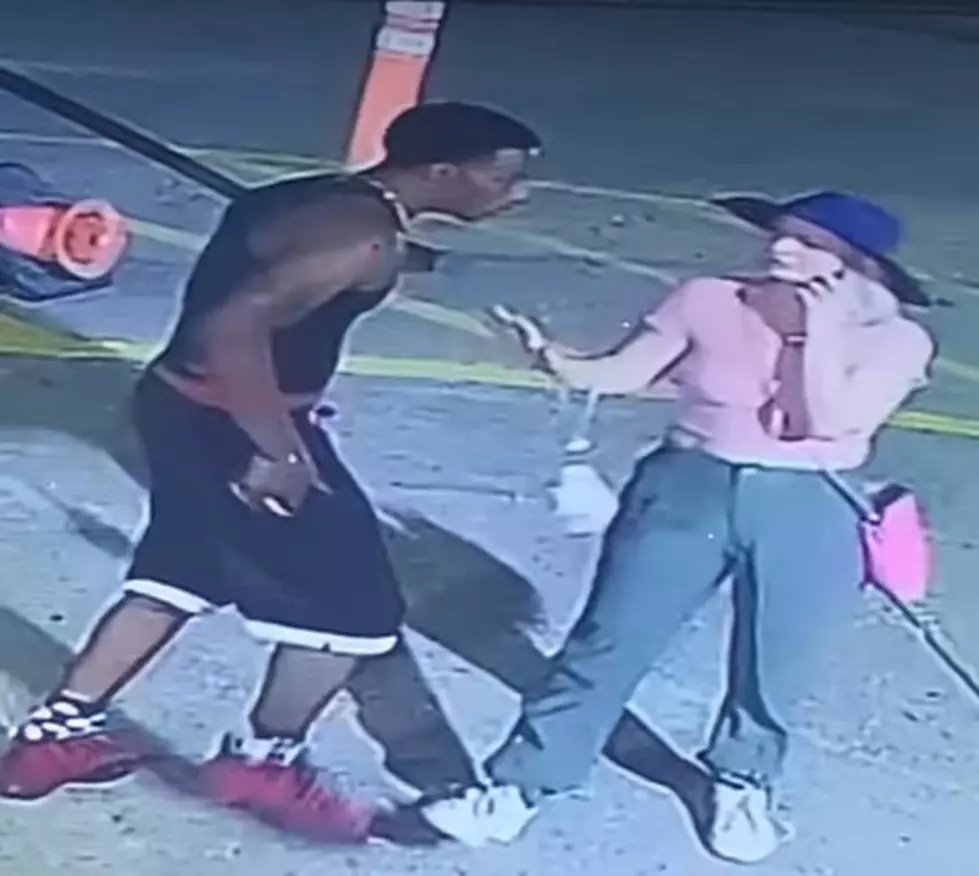 Shreveport Bartender Assaulted by Unidentified Man (VIDEO)
Ernie's Bar
Some serious moments at a local bar, when a male suspect acts a fool and assaults a bartender.
According to employees and patrons at Ernie's on Wall Street in Shreveport, two females and one male showed up at to the bar in a dark red Chrysler. Some time after these three showed up, an altercation flared-up between the male suspect and the bartender.
The altercation spilled out of the bar, and once outside, the male suspect began yelling and punching at the building. In the video, the man can then be seen aggressively approaching a female as if he was going to fight her.
The man got so close to the woman, that she had to extend her hand to keep her distance. The man then, slapped her hand away and continues his temper tantrum. The females who showed up with the male suspect, can be seen gathering their belongings to make a getaway.
The vehicle's license plate number was caught on camera. The crew at Ernie's is urging the public to let them know the identity of the suspect, so they can properly press charges.
Be sure and watch the videos and get a good look at the suspect.
This article will be updated as more information is forthcoming.
5 Worst Places to Run Out of Gas in Shreveport Bossier
This could be a list of 20 spots, but we narrowed it to the top 5.
Most Haunted Locations in Shreveport-Bossier
Have you ever checked out these haunted places in the local area?
What Are the Worst Intersections in Shreveport?
Here are the most likely places to crash in Shreveport
More From KISS Country 93.7