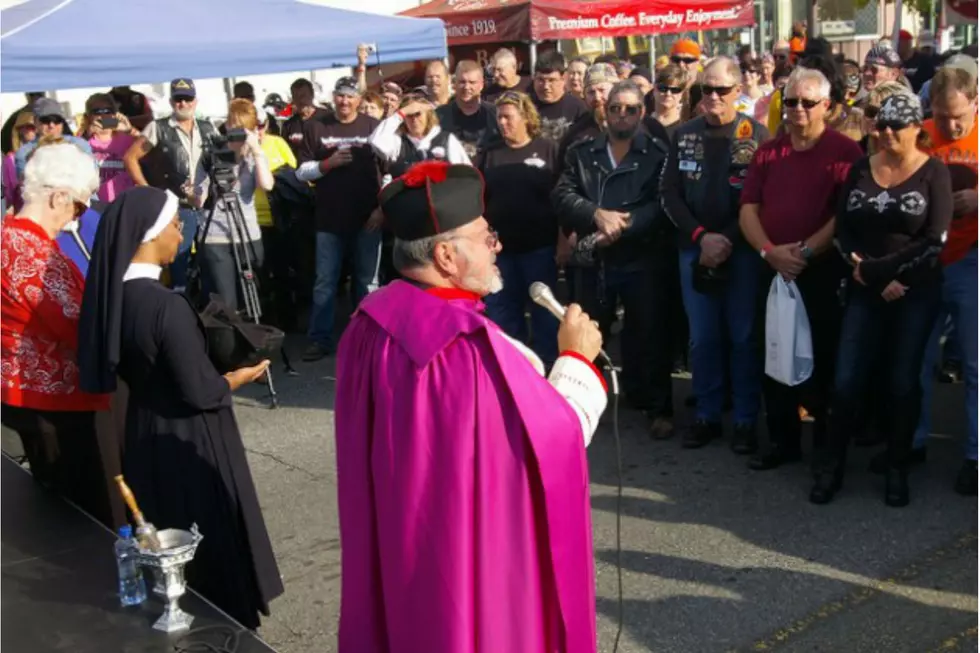 'Run with the Nuns' Celebrates 10 Years
Photo courtesy of runwiththenuns.org
An annual fundraiser for Children's Miracle Network Hospitals is celebrating its 10th year this weekend.
"Run with the Nuns" is set for this Saturday, October 15, at a new location. It begins at 7:30 a.m. at The Stage at Silver Star Smokehouse, at 1201 Dixie Overland Road in Bossier City.
Event spokeswoman Jordan Harris says this is a two-hour guided motorcycle ride and a 27-, 41- and 63-mile bicycle tour. It benefits the 17 CMN Hospital programs at CHRISTUS Health Shreveport-Bossier, includine Cara Center, NICU, and school-based health centers.
The main event features a blessing of the bikes, breakfast, lunch, and a two-hour guided ride led by Sister Ameline Theriot. Yes, there are nuns on bikes! The bicycle tour, though, will start and end at First Baptist Church Haughton at 105 E. Washington Ave.
The event also includes live music by Earshot Graffiti. Country artist Neal McCoy will also be performing at The Stage that night, but tickets to the concert have to be purchased separately. Harris says McCoy has always been a big supporter of CMN, so it was fitting that his show happens to be the same day as Run with the Nuns.
You can register by visiting www.christusfoundationsb.org. For more information, call 681-6781.
Take a look at the schedule of events for this Saturday:
7:30 a.m. - Registration opens at The Stage for Motorcycles and Haughton First Baptist Church for Bicycles
7:30-9 a.m. - Breakfast at The Stage
7:45 a.m. - Blessing of Bicyclists @ Haughton FBC with Father Rothell Price
8 a.m. - Bicycle Tours begin - 27 mile, 41 mile and 63 mile route options
9 a.m. - Blessing of the Motorcyclists @ The Stage with Msgr. Earl Provenza
9:15 a.m. - Sister Ameline Theriot leads the bikers and nuns on a guided ride
10:45-11 a.m. - Miracle Kids welcome the bikers back to The Stage
11 a.m. - Earshot Graffiti - Live Band/Lunch
Noon - Humanitarian Award
7 p.m. - Doors open for Neal McCoy Concert
8 p.m. - Neal McCoy Concert
More From KISS Country 93.7