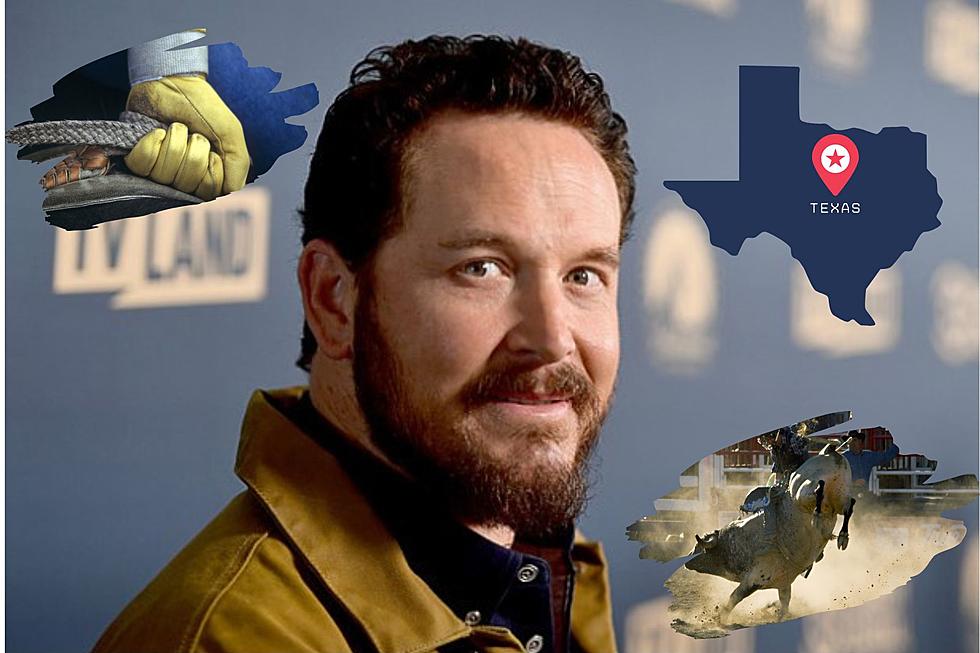 Rip From 'Yellowstone' Was Hanging Out In Ft. Worth
Canva/Matt Winkelmeyer/Getty Images/RobertCrum/Debora Dzenkiw/Getty Stock/ThinkStock
In case you didn't know, the Yellowstone franchise has another new series filming in north Texas, within easy driving distance of Shreveport, and a ton of the stars have been seen out and about!
Yellowstone and its spin-offs are some of TV's biggest hits.
There's no doubt that Yellowstone is one of the biggest things to hit our TV screens in years and has already spun off several other series and prequels like 1883 and 1923 and the soon-to-come 6666. The show is so big that Deadline reports that the season 5 Yellowstone simulcast premiere brought in nearly 16 million viewers, making it the most-watched show on TV for all of 2022. And now, the latest series to be added to the family will be 1883: The Bass Reeves Story.
What's interesting about the new series, is that Taylor Sheridan says he wants this series to be able to stand alone on its own merit; meaning you won't have to have watched or have been a fan of the other shows to be able to watch this one and follow along.
According to the synopsis that I found online, Bass Reeves was the first black U.S. Marshall west of the Mississippi and was famous for making over 3,000 arrests without being wounded. Some even say he was the inspiration for the 'Lone Ranger.' British actor David Oyelowo has been confirmed for the role of Reeves and Dennis Quaid will play the role of Deputy U.S. Marshall Sherill Lynn.
But we haven't even gotten to the best part. 1883: The Bass Reeves Story is being filmed in north Texas, specifically in Fort Worth, Weatherford, Glenrose, and Waxahachie. In fact, Dennis Quaid has been spotted all over the place. Is anyone up for a road trip? I'll drive!
However, Quaid isn't the only one being seen out and about in North Texas. Cole Hauser aka Rip Wheeler from Yellowstone was seen at the PBR World Finals in Fort Worth over the weekend and he posed for a picture with youth bull rider 'Wild Child' Najiah Knight.
'Yellowstone' Stars that have Filmed in Louisiana
In fact, Najiah snapped a pic of Cole with Sean Gleason, the CEO of Professional Bull Riders, Inc. Of course, it's no surprise to see Hauser and Gleason hanging out together as he's signed on as the new 'face' of 'toughest sport on dirt.' So, before you think they're going to start shooting Yellowstone in Texas, just know he was in town to shoot commercials for PBR. *sigh*
Top 5 Ways Louisiana Folks Know They're Addicted to 'Yellowstone'
The Most Expensive Property in Texas Puts Yellowstone Ranch to Shame
More From KISS Country 93.7