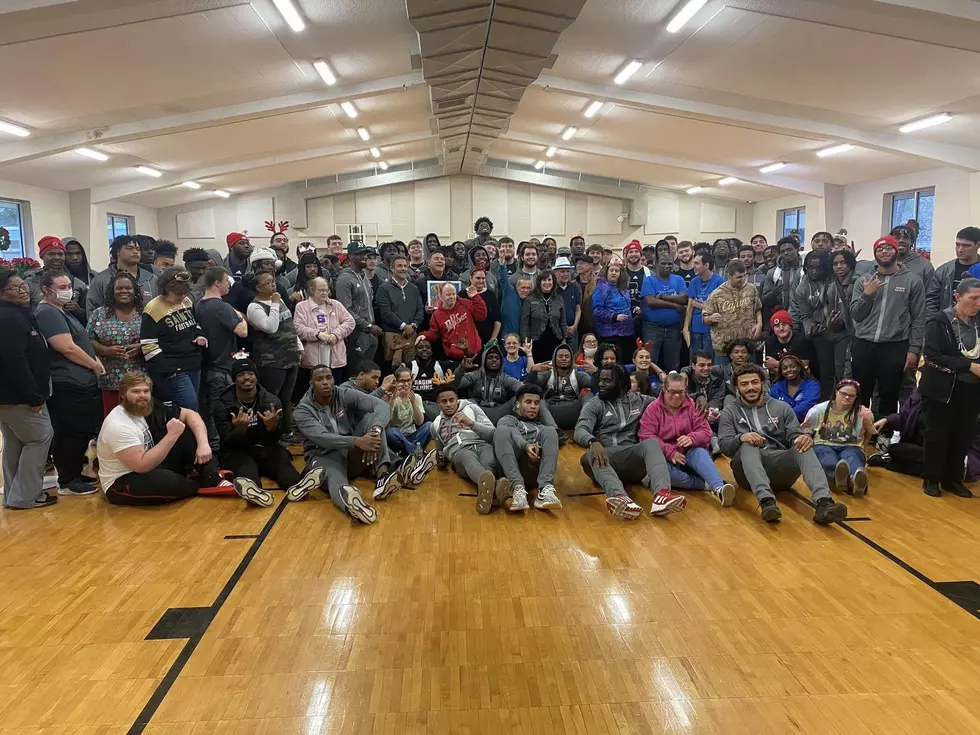 Ragin' Cajuns Have Indy Bowl Pre-Party With Shreveport's Holy Angels
Radiance Technologies Independence Bowl
There is a LOT of pressure leading up to the Radiance Technologies Independence Bowl. And the Louisiana Ragin' Cajuns decided to relieve some of the mounting anxiety leading up to the big game by doing a little partying!
In a city that has NO shortage of options when it comes to a bunch of college kids having a good time, the Ragin' Cajuns decided on the option that sounded the most fun.
The huge football team swarmed on Holy Angels in Shreveport with partying in mind! The team showed up with fun Christmas games, coloring sheets, and even played a little football and basketball with the residents.
After stopping to snap pictures and shake hands with everyone at the Holy Angels facility, the team even decorated some Christmas cookies.
The residents were absolutely thrilled with the visit, and the team got to chill out and ease some pressure before the game.
Check out this AMAZING video of one of the residents impressing the Ragin' Cajuns with his outstanding basketball skills!
Holy Angels is an independent nonprofit organization dedicated to providing love, support and empowerment for individuals with intellectual and developmental disabilities. They create opportunities, allowing the highest level of independence possible for those they serve.
High Temps For Every Independence Bowl In History
New Year's Events in Shreveport Bossier
You have lots of great entertainment options on New Year's Eve and even fireworks on New Years Day in Shreveport.
Louisiana Parishes Ranked By Salaries
Starting from the lowest, here's how Louisiana Parishes stack up when you check the data for average salaries.
More From KISS Country 93.7