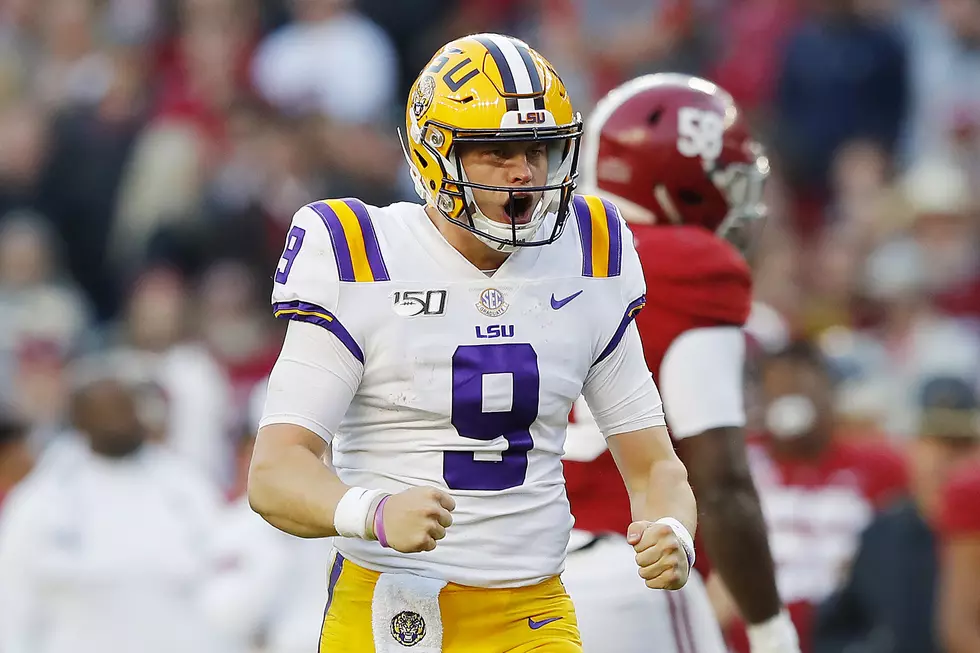 One Final Vote and Louisiana College Athletes Could Make Bank
Photo by Kevin C. Cox/Getty Images
In 2019, in a letter to California Governor Newsom, the NCAA wrote:
..this bill would wipe out the distinction between college and professional athletics and eliminate the element of fairness that supports all of college sports.
They were referring to the bill, which ultimately became law in California and a first in the country, that would allow collegiate athletes to profit from the sale of their name, image or likeness.
The NCAA, in their letter to Newsom, prior to his signing it into law, went on to say:
We urge the state of California to reconsider this harmful and, we believe, unconstitutional bill and hope the state will be a constructive partner in our efforts to develop a fair name, image and likeness approach for all 50 states.
What the NCAA considered as "unconstitutional" has now become law in not just California, but in 17 other states.
Since then, in an effort to create an even playing field and not allow some states the unfair advantage for recruitment, the NCAA has been diligently seeking a solution and seem to be working on a resolution to the issue.
Here's what the NCAA released on the issue just last month:
Several state laws covering name, image and likeness go into effect on July 1, 2021. Committees across all three divisions of governance are working to provide a solution at that time.
Obviously they realize policy must change as additional states continue to add these laws onto their record books. In fact, Louisiana could possibly be the 19th state to pass this into law.
The Louisiana Radio Network has written an article that informs us that after a vote in the Louisiana House of Representatives that finished 88-7 in favor of allowing college athletes to profit from the sale of their name, image or likeness, only needs Louisiana Senate approval of some House changes and it will then go to Governor Edwards for his signature.
With those two boxes checked, this law would go into effect immediately.
Marrero Senator Patrick Connick says, "Louisiana has to be competitive with other states, especially Florida, Alabama, Georgia and those states which have done this, this will put us in the same league and compete with these teams and compete with these other states."
Whether you agree with the general principal of the idea or not, one would have to agree with the outcome of our university athletic programs should it not pass.
Read More: Sports Stars from Shreveport
Local Guys Currently Playing in the NFL
More From KISS Country 93.7