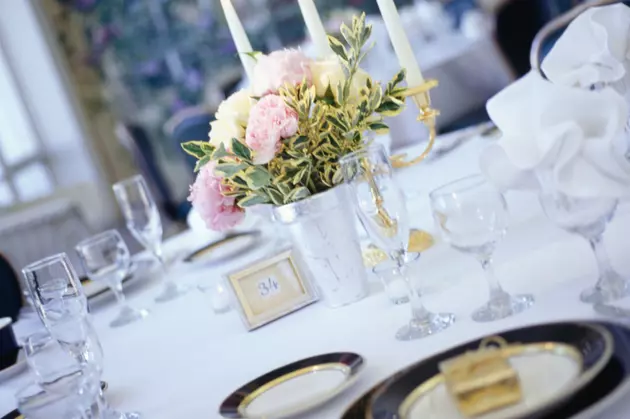 'My Great Big Live Wedding' to Feature Shreveport Bride
ThinkStock
If you aren't watching the Lifetime Network's "My Great Big Live Wedding with David Tutera," you need to start.  Even if you've been married for a while, it's still fun to see how people totally freak out over their nuptials.   Although, I get that my side gig as a wedding DJ may give me a bit of a bias - so here's a bonus reason to check out the show:  This season the television reality wedding series will feature one of Shreveport's own.
Clear your schedule, because we're all invited (kind of) to the wedding of Shreveport's Joslyn Pennywell and her fiancee Kibwe Trim, of Trinidad.  The ceremony will be at the couple's beautiful Los Angeles home, 9 p.m. on March 19th, where it will be broadcast live.  The good news is, you don't have to fly out to the coast for a few days, get a new dress/suit, or buy a present!  The bad news is, no cake.
According to the Shreveport Times, the model / actress was born in Lucky, Louisiana (Bienville Parish) and got her bachelor of science in business and a masters of science in criminal justice from Grambling.  The couple met in L.A., and (after a whirlwind romance) have been engaged since last year.
The show will detail the couple's life together, and the planning of this ambitious event before the wedding ceremony is broadcast live around the world (to every one watching Lifetime).
More From KISS Country 93.7