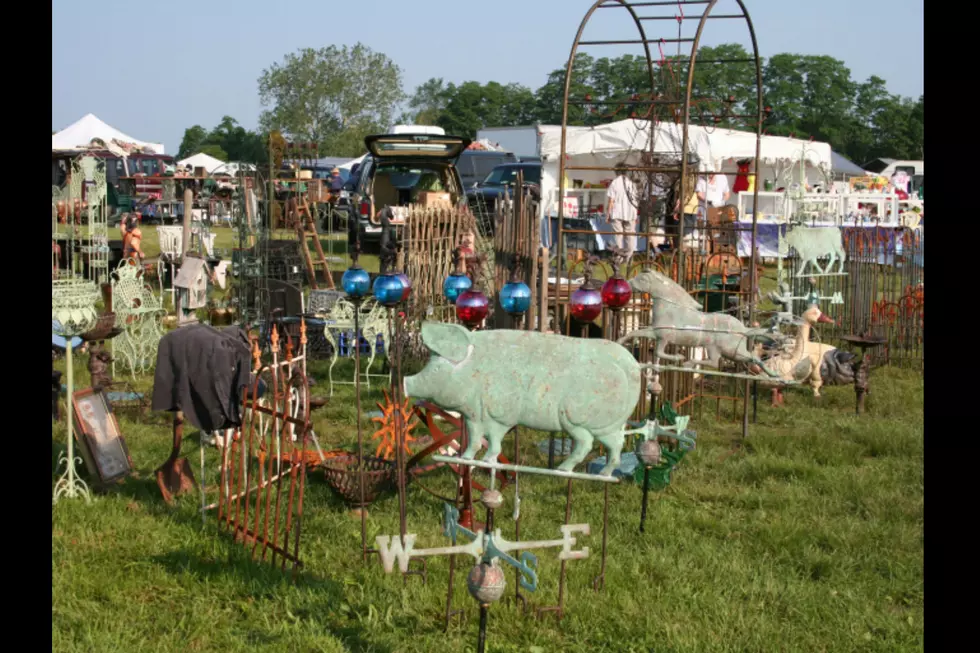 Why You Should Go to a Flea Market
Thinkstock
Flea markets have always been a love of mine because you never know what you are going to find. I grew up going to many of them with my grandparents so I am always looking for new gems to check out.
That is why I am excited about the Second Saturday Giant Flea Market in Minden.  The fun kicksoff at 8am on Saturday, March 10th and goes until 5pm. This flea market is not your typical flea market. Nope. This is an event that involves the entire community! That is great news for those of you who love to the shop. The bigger the flea market, the more things you can buy! This flea market is sure to be a treasure trove of goodies.
If you are on the fence about going to a flea market, let me set your mind at ease. There are a few good reasons why you should go.
The Items- You are guaranteed to find things at a flea market that you did not even know you wanted. The treasures that have been missing from your life; they can be found a flea market.
The Prices- You are not paying the high prices you would at some department store for unique items. The middle man has been cut out and you save.
The Atmosphere- Flea markets are friendly family fun. They all have that down to earth feel to them that will keep you shopping for hours.
Do you know of any great flea markets in our area that you think we should check out? Let us know on our Facebook page.
More From KISS Country 93.7