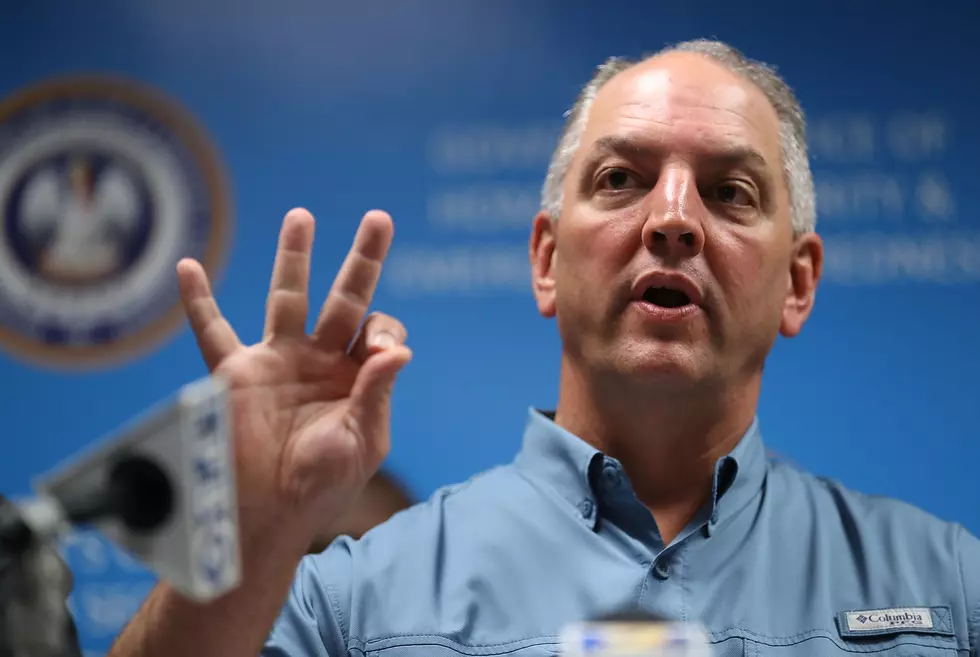 Louisiana Phase 3 Decision Coming This Afternoon
Photo by Joe Raedle/Getty Images
The last week of COVID-19 tracking has been interesting at the least. At one of Governor John Bel Edwards' press briefings last week, he and his team painted a dire scenario for the state. Twice in the last 10 days, the state has revealed large daily COVID case numbers, only to point out that many were the result of "backlogs" that dated back months. Then by the end of last week, the state removed more than 1,500 cases from the state's COVID tally.
So right now, where does the truth stand? If anyone knows, they're not translating it well to the public. Which could result in a problematic situation this afternoon.
Today, Governor Edwards is set to announce whether or not he will allow the state of Louisiana to proceed into Phase 3 of his reopening plan. Sunday night, the Governor's Office announced that the press conference will be held at 2:30pm.
During the Governor's press briefings last week, he and his team pointed to a couple regions of the state as problems, while the majority of the state is still performing well with COVID testing. It's unknown if the entire state will be held back because of these isolated regions, or if the Governor will go against his previous stance, and allow other regions to proceed into Phase 3 while holding back those areas.
But as the state has ramped up testing, more cases have been seen week after week. That's something Louisiana Assistant Secretary for the Office of Public Health Dr. Alex Billioux told KEEL News shouldn't be our focus. Because an increase in cases is expected, its the hospitalizations and ventilator use we should focus on. Even with the case increase that the Governor has been warning of, the state of Louisiana is nowhere near overwhelming our hospital capacities. Which is something we saw during the early months of the COVID tracking in the state.
If the Governor decides to hold back the state from Phase 3, it could agitate the movement against COVID restrictions that we saw bubble up back in April.
Louisiana Cities As Old School Pro Wrestlers
More From KISS Country 93.7