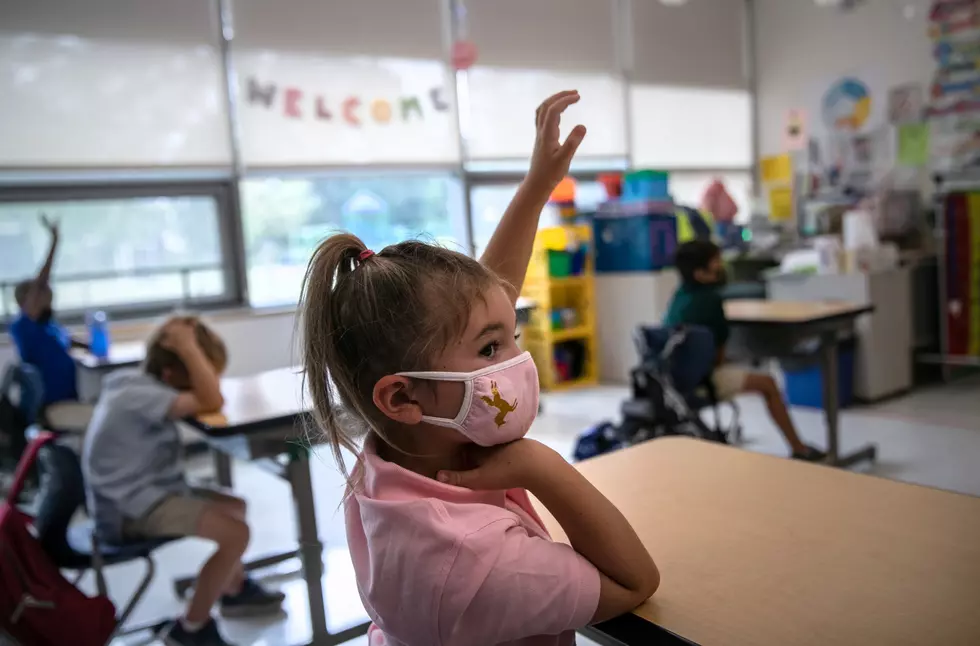 One Louisiana Politician Says He Will Not Enforce Mask Mandate
John Moore/Getty Images
One politician in Louisiana is taking the Governor to task over the statewide mask mandate. West Feliciana Parish President Kenny Havard will not enforce the mandate in his parish which is just north of Baton Rouge.
Havard tells WAFB TV his parish has done what was asked of them and he does not understand why all parishes were included in the mandate. He says more than 75% of the residents in his area have gotten at least one dose of the vaccine. Nearly 68% are fully vaccinated.
Havard says:
Why wouldn't the governor take us and say look at what they are doing. Or use us as an example, saying hey East Baton Rouge Parish, maybe if you get to 76%, you'll be allowed to not have to wear a mask, or you can opt out of the mask mandate. So, they didn't do that. They always penalize, they do what government does best, especially Democrat government. They penalize the people that do the right thing, and they incentivize bad actors. Like giving them $100 to take a vaccination.
Havard says it's just not fair to the businesses in his parish. He says the owners should be able to decide what they want to do with their own property.
Governor John Bel Edwards is not too happy about this decision. He tells WAFB:
There will be people in West Feliciana and elsewhere, who will suffer it we don't get compliance with the mask mandate. It is just that simple. So, I would appeal to them to do something that is necessary, not something that we want to do, but something that we have to do. Quite frankly I think that's what leadership requires, so I would ask him and others, to look at it from that perspective.
There is concern about children getting the virus. The Department of Public Health reports of the 11,000 cases reported since Friday, 2,000 of them were children.
25 Most Popular Movies That Filmed in Shreveport
Once upon at time, Shreveport was one of the hottest filming destinations in the country. We had everything from major blockbusters to low-budget indie films shot here. So, here are the most popular films shot right here in Shreveport
according to IMDB
. This contains only movies, not television shows. If we included TV shows, True Blood would be number 1 with a bullet.
Current NFL Players from Shreveport Bossier Area
More From KISS Country 93.7