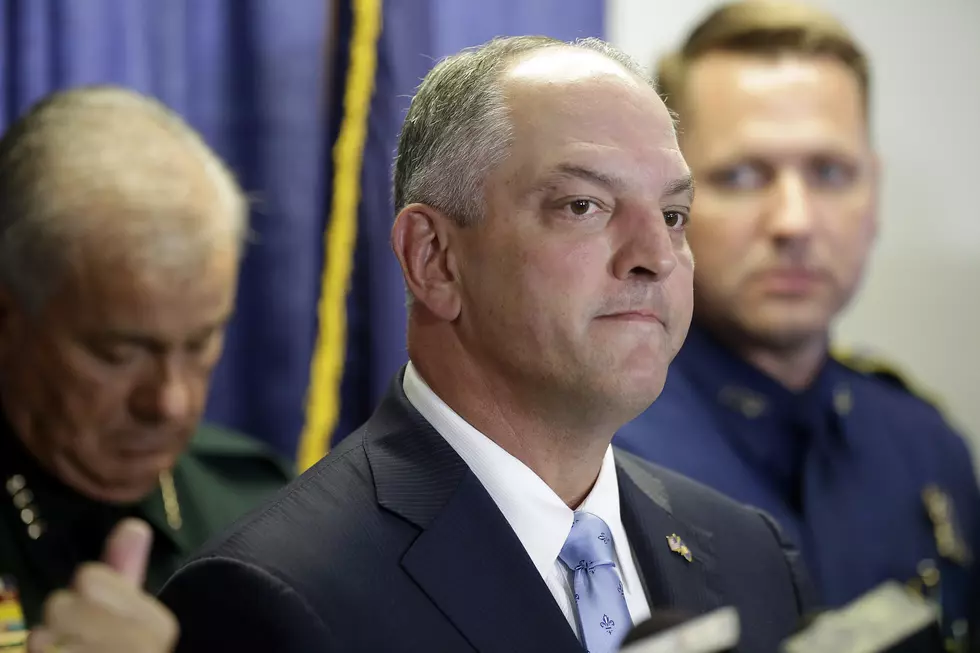 Louisiana Governor Can Renew Regulations – For Now
Photo by Joshua Lott/Getty Images
Enter your number to get our free mobile app
The feud over restrictions in place across Louisiana is headed for a showdown in a Baton Rouge courtroom next week. But Governor John Bel Edwards has won a small victory this week as a judge says the Governor can implement new restrictions, for now.
Judge William Morvant has refused to issue a temporary restraining order that would keep the Democratic governor from continuing the statewide mask mandate, business restrictions and crowd size limits that expire tomorrow.
Morvant has set a November 12 hearing to air out arguments over the restrictions  put in place by the Governor. State Attorney General Jeff Landry is representing the House Republicans who have sought to nullify the emergency order. He asked the judge to keep Edwards from reissuing the COVID-19 restrictions.
The current restrictions are set to expire tomorrow, but the Governor is expected to issue new guidelines during a news conference later today.
The governor filed his lawsuit after a majority of House Republicans signed a petition to nullify his the public health emergency in our state. The Governor has serious concerns that this move could jeopardize federal dollars which are being funneled to the states to deal with the pandemic.
Edwards calls this legislative action "reckless," "dangerous" and unconstitutional.
Read More: Most Dangerous Louisiana Creatures
More From KISS Country 93.7