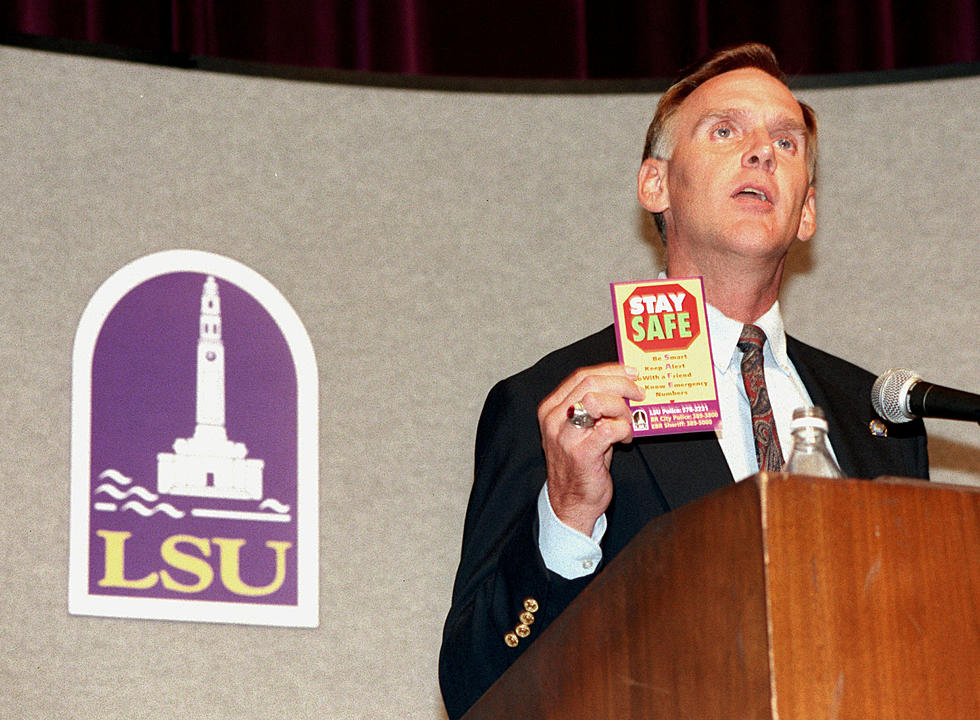 LA Lawmakers Want School Officials Who Don't Report Abuse Fired
Photo by Mario Villafuerte/Getty Images
On the heels of an alleged scandal at Louisiana State University that alleges that officials mishandled sexual assault and rape allegations against former football players, some Louisiana lawmakers want severe repercussions for those in power that don't properly address these types of situations.  Namely, they want whoever is responsible for dropping the ball fired.
The fallout of this scurrilous disgrace has reached well beyond the LSU campus, and was reportedly the cause of the University of Kansas' head football coach (and former LSU Tigers head coach) Les Miles recent firing as well as the resignation of Oregon State president (and former LSU president) F. King Alexander.  Surely these wont be the last names linked with this terrible affair.
According to the ArkLaTex Homepage, State Representative Tanner Magee says Louisiana lawmakers are considering legislation that would require university officials to report any and all allegations in a timely manner or have their employment terminated immediately.  This is coming from a guy who has 3 degrees from LSU!
By the way, this doesn't seem to be idle chatter or saber-rattling - Magee is the second-highest ranking republican representative in the state and is currently the "Speaker Pro Tempore," - which means that when the main speaker is out, he basically runs the show.  Magee's voice carries a lot of weight, and you can bet this won't be the last time we hear his name in regards to this problem.
Read More: Louisiana's Biggest Political Scandals
Read More: Who are the Early Favorites to be Louisiana's Next Governor?
More From KISS Country 93.7