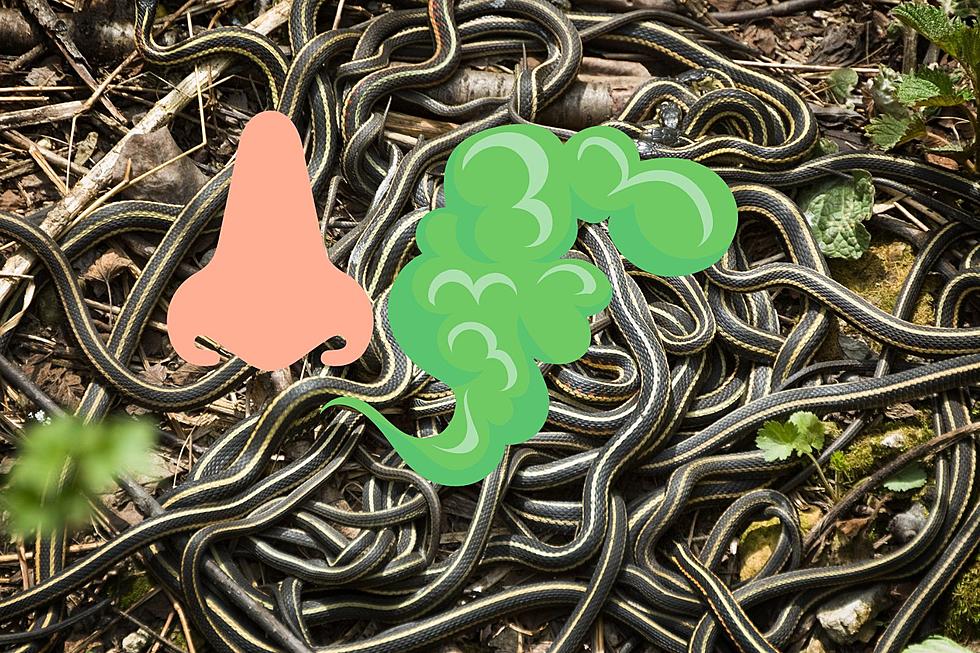 Shreveport Rescue Says Smelling This In Your Home Means Snakes
Canva
It's An Argument That I Will Never Get Tired of Discussing. Can You Smell Snakes?
After arguing with several people concerning if "snakes smell" I decided to call a local herpetologist, Steve, from Steve's Snaketuary. The mission at Steve's Snaketuary is to educate and help with the safe removal, relocation, and rehoming of snakes. Steve is a wealth of knowledge.
Steve set the record straight, he claims that snakes give off a smell that he described as "musky". Why do snakes do this? To warn us of course.
Although I personally have never smelled a snake, I have to take the expert's word for it. Some people claim that snakes smell like cucumbers and watermelon, but our snake expert friend claims he has only ever smelled them as "musky" but to other people, they may feel like it's more of a cucumber smell.
If You Get Home And Smell Cucumbers, Get Out and Call Steve's Snaketuary.
Several experts have come out to say that if you get home and catch a strong whiff of watermelon or cucumber, there is probably a snake in your home.
Venomous Snakes Like Copperheads and Rattlesnakes Emit the Smell of Cucumbers.
When snakes get scared they let off this odor as a warning. Several experts claim that snake dens give off a cucumber smell as well. This is what my nightmares are made of, walking into my garage or storage and it becoming a snake den overnight.
Call An Expert, Don't Try and Get Rid of the Snake Yourself.
We have several local businesses that can help you remove snakes from your property, You can always call our buddy at Steve's Snaketuary.
Tier 3 Sex Offenders in Bossier Parish
These are all of the currently listed, active, Tier 3 sex offenders that currently live in Bossier Parish (Benton, Bossier City, Haughton). They have all been convicted with what the state of Louisiana considers to be the worst of the worst in terms of sex crimes.
A West Monroe Bus Makes for an Epic Airbnb
10 Animals You Can't Own in Shreveport
After doing a deep dive into state and city laws, I have found ten animals you absolutely cannot own in Shreveport, Louisiana.
More From KISS Country 93.7