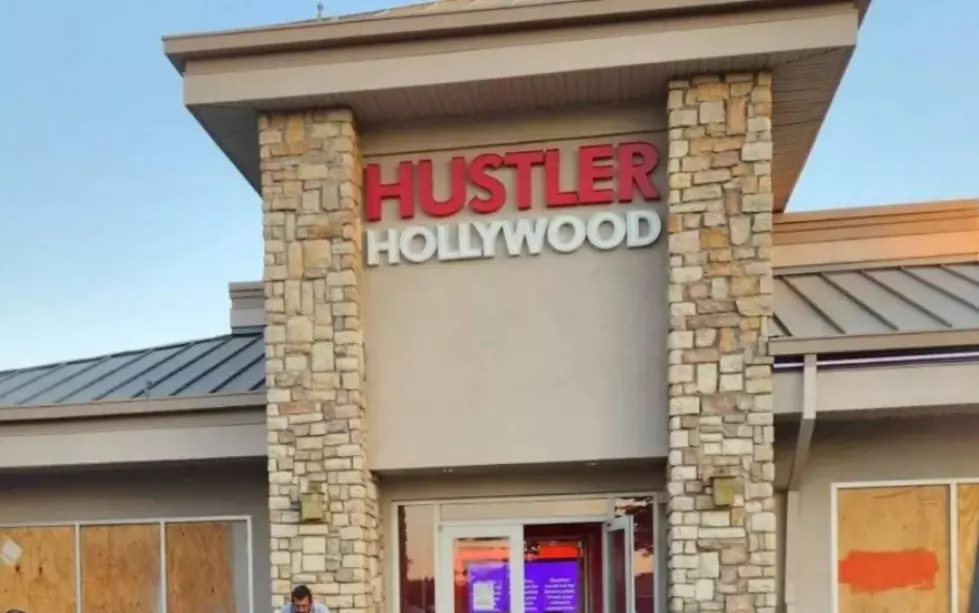 Hustler Hollywood Coming to Shreveport – Is It a Strip Club?
Courtesy of Derrick Henderson
A new business is coming to west
Shreveport
. But is it what the area needs?
Some folks are concerned the old IHOP restaurant on Financial Plaza is going to be a strip club. There is now a sign on the building that says "Hustler Hollywood".
Derrick Henderson is running for Shreveport City Council in District G and he says
"This is not the economic development that we want, deserve or need in Shreveport City Council District G. As your next councilman, I will fight for the development that we want and deserve."
Henderson notes this site is within site of Huntington High School.
But we did a little checking and found that "Hustler Hollywood" is not actually a strip club. It is a retail store that sells sex-related products.
The company's website says Hustler Hollywood is a leader in retail merchandise. The very first store was opened in 1998 in Hollywood on the Sunset Strip.
The company now has nearly 40 locations across the nation. They have stores in New Orleans and Baton Rouge.
The
company website
says they sell adult toys, erotic novelties, women's lingerie, movies and more.
Here Is How the Store Is Described:
The store's tasteful, bright and upscale design provides customers with a wide variety of merchandise to choose from. We provide the customer with a fun shopping experience where they can purchase women's and men's apparel, jewelry, lingerie, candle, and home products as well as an upscale selection of novelties.
A recent job posting for the store says:
"Are you eager to grow in a fun and dynamic work environment?" The sales associate job pays $12 an hour plus monthly sales bonuses.
The States With Most Waffle Houses
The
website VinePair
put together a list of how many Waffle House locations are in each state. These are the top 20.
Great Halloween Events in Shreveport Bossier
Looking for something to do for Halloween? Lots of local events are coming up.
More From KISS Country 93.7