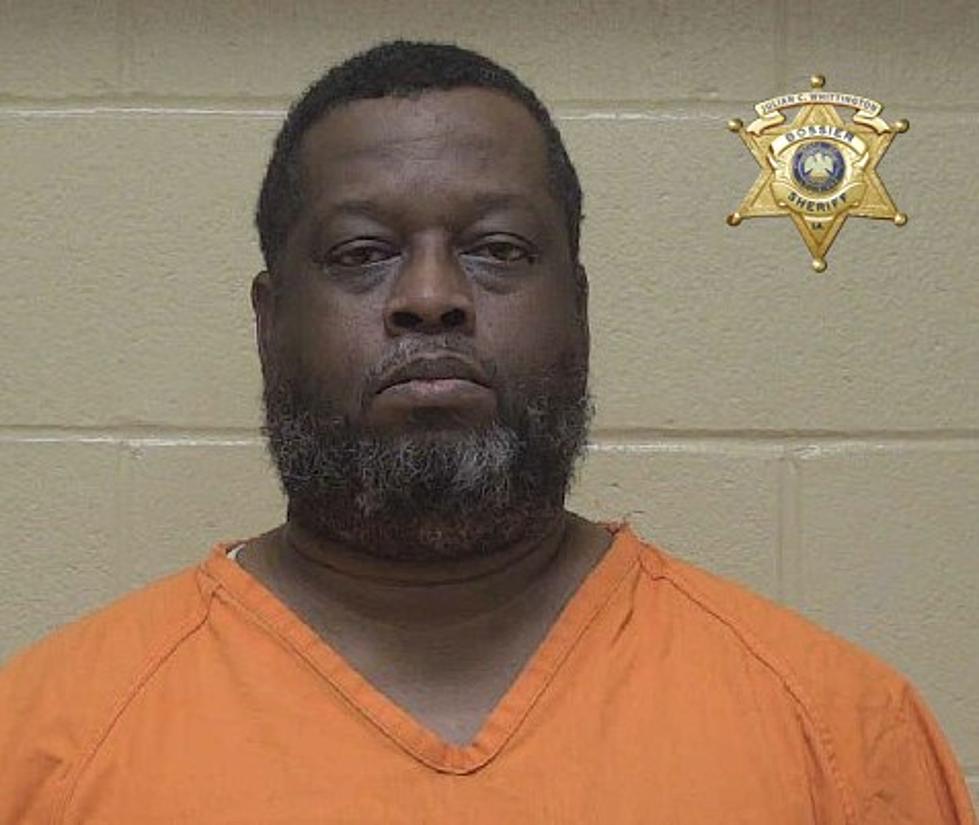 Haughton Man Arrested With More Than 900 Child Sexual Abuse Images
From Bossier Parish Sheriff's Office
The seemingly never ending line of people arrested for possessing child pornography had another name added to it this past Friday.
Would You Believe These Types Of Crimes Are Decreasing?
We've had so many cases like this over the past year, I decided to do some research and was surprised to find out that the number of these perpetrators is actually decreasing.
According to the United States Sentencing Commission website, child pornography offenders have actually decreased 12.4% since 2014.
I guess it was just my imagination that it seems the problem is worse than ever.  However, I did discover some startling statistics about these types of criminals.
Just Look At These Statistics
45.5% of child pornography offenders were sentenced for trafficking child pornography
43.3% were sentenced for possessing child pornography; and 11.2% were sentenced for receiving child pornography.
99.3% of child pornography offenders were men
83.3% were White, 9.5% were Hispanic, 4.2 % were Black, and 3.0% were Other races.
Their average age was 41 years.
76.5% had little or no prior criminal history (Criminal History Category I).
That last one is the scary one. For all intents and purposes, these criminals were perceived by many as being benign with little or no prior criminal history.  And yet, here they were, committing some of the most heinous crimes in the whole country.
Add Another Name To The List Arrested in Bossier Parish
And now, the Bossier Parish Sheriff's Office has arrested another man alleged of the same crime.
On Friday, April 1, detectives with the Bossier Sheriff's Office arrested Bernard Radcliff, 57, of the 100 block of Fitzwilliam Street in Haughton for having in his possession more than 900 images of Child Sexual Abuse Images.
During their initial investigation, detectives obtained and executed a search warrant at Radcliff's home where they found images of prepubescence children on his electronic device. Detectives say, during their interview with Radcliff, he admitted to viewing and possessing the pornographic images.
Detectives then arrested Radcliff and charged him with 936 counts of Pornography Involving Juveniles. His bond is set at $4,680,000.00. This investigation is ongoing and more charges are possible.
Detectives with the Bossier Sheriff's Office continue to aggressively investigate child sexual abuse cases with the ICAC team, the Attorney General's Office, and with the aid of the latest technology. They encourage anyone with information regarding this crime or any other crimes against children to contact the Bossier Sheriff's Office at (318) 965-2203.
Caddo Correctional Bookings for 4/1/22-4/4/22
The following mugshots are those who were booked in to Caddo Correctional Center through the dates of 4/1/22-4/4/22. Some of these inmates may have already been released. Many inmates have not yet been to trial and are considered innocent until proven guilty.
Largest Shreveport City Salaries After 2022 Pay Raises
Earlier this year, Shreveport employees received a 13% pay increase across the board. This salary information was provided by the City of Shreveport after a Public Records Request, and reflect salaries after those raises started. We will list the City Department, and Position, exactly as they are described by the City of Shreveport in the Public Records Request.
More From KISS Country 93.7