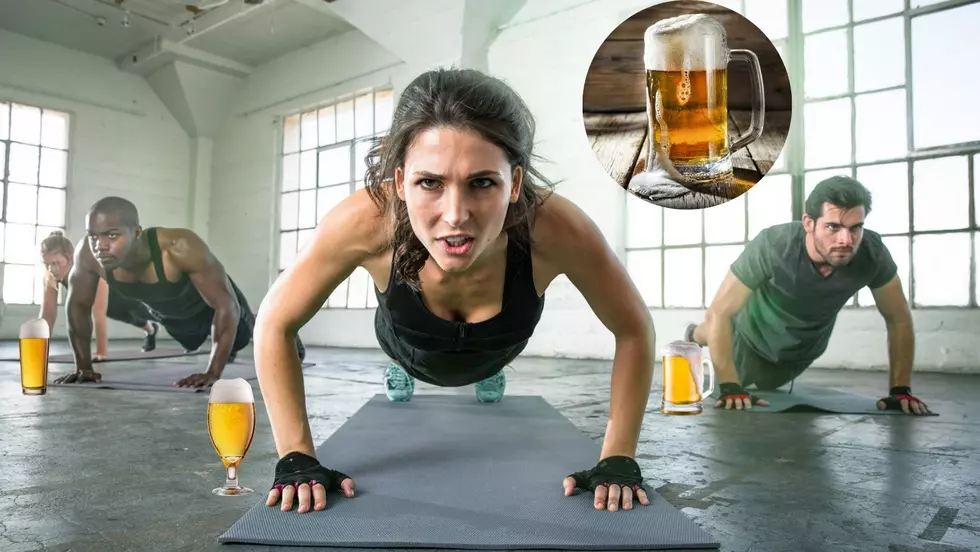 Pilates and a Pint? You Can Do Both This Saturday in Shreveport
GANNAMARTYSHEVA/ElNariz/Canva
We're all about raising a glass and that's a good thing because it's the only thing that makes doing burpees tolerable!
Great Raft Brewing is holding what has to be one of the most unique classes we've ever seen in Shreveport this Saturday, May 28, 2022, at 11 am at their brewery located at 1251 Dalzell Street, Shreveport, LA 71103.
I don't know that I've ever actually done pilates, but I've done burpees before and I'm not a fan. The reason I bring up burpees is that they brought them up in the event invite on social media. If you're not familiar with pilates, they describe it as a low-impact full-body workout and is used to increase strength, balance, stability, and control. (FYI, I don't consider burpees low-impact. Burpees kick my butt, just saying!)
Free mat class this Saturday at 11:00 at Great Raft Brewery! Bring a friend and a mat… get a free pint after class!
Who is coming?! 🙋🏼‍♀️🙋🏼‍♀️

Posted by Club Pilates on Wednesday, May 25, 2022
I won't lie, I'm a little scared of the pilates class (burpees, duh!) but it seems like a cool event. Plus, we could all stand to get a little more exercise... especially when they reward you with a free beer!
The 10 Best Places to Day Drink in Shreveport-Bossier City
Read More: Top 10 Beers Made in Louisiana
Read More: WHAT ARE THE MOST POPULAR COCKTAILS IN LOUISIANA?
Read More: Biggest Box Office Movies Filmed in Shreveport
Top 7 Authentic Tacos in Shreveport-Bossier
More From KISS Country 93.7