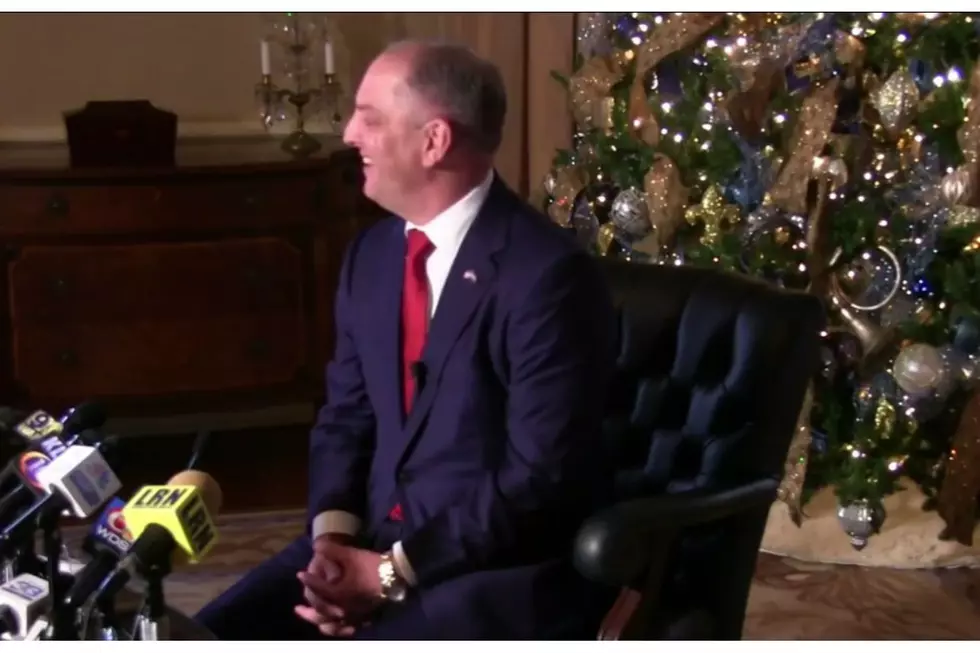 Governor John Bel Edwards Shares End-of-year Report
YouTube via Louisiana Gov
Louisiana Governor John Bel Edwards spoke to the media in Baton Rouge today to share the successes and challenges the state has faced in 2016.
He said one of his most difficult days in office was July 17th, when six Baton Rouge law enforcement officers were ambushed. Six were shot and three of them killed in the attack.
The governor said the two historic floods we experienced this year were also challenging for him. He said state officials continue to lobby for funding to help flood victims.
Among successes he cited was addressing Louisiana's budget deficit by making cuts and raising revenue through tax increases. He said he's proud of the work he and his administration have done so far.
The governor's goals for 2017 include ensuring Louisiana has a "fair and predictable tax structure," and criminal justice reform. He said he's planning another big news conference on January 11, the one-year anniversary of his inauguration.
More From KISS Country 93.7