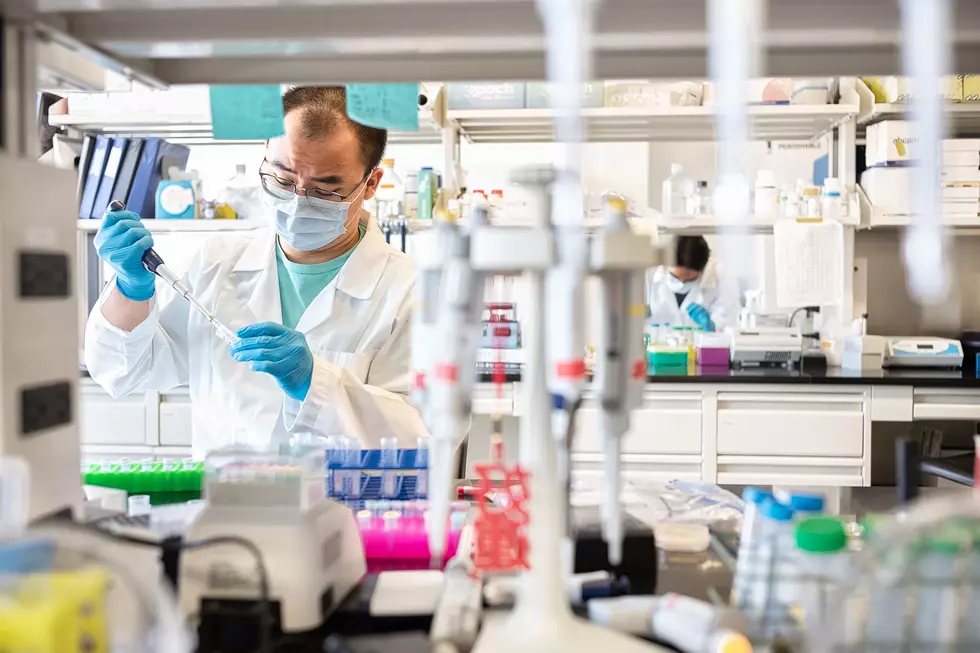 FDA Clears Another COVID Drug With Emergency Use Authorization
Photo by Misha Friedman/Getty Images
Enter your number to get our free mobile app
On the same day that Pfizer announces that their COVID-19 vaccine is 90% effective and free from serious side effects, another breakthrough came from the drug company Eli Lilly & Co.
The United States Food and Drug Administration has granted Emergency Use Authorization to Eli Lilly for their monoclonal antibody COVID treatment. A therapeutic treatment that can help those who have already been diagnosed with COVID-19, and are at risk of serious complications.
The monoclonal antibody treatment isn't for anyone who simply tests positive for COVID, it is designed for those who have mild or moderate cases of the disease.
This treatment is similar to the already approved antibody treatment from the company Regeneron. It's the same treatment that President Donald Trump received when he was hospitalized with COVID-19 earlier this year. The President said the treatment "cured" him during his bout with COVID.
Louisiana's Biggest Political Scandals
More From KISS Country 93.7