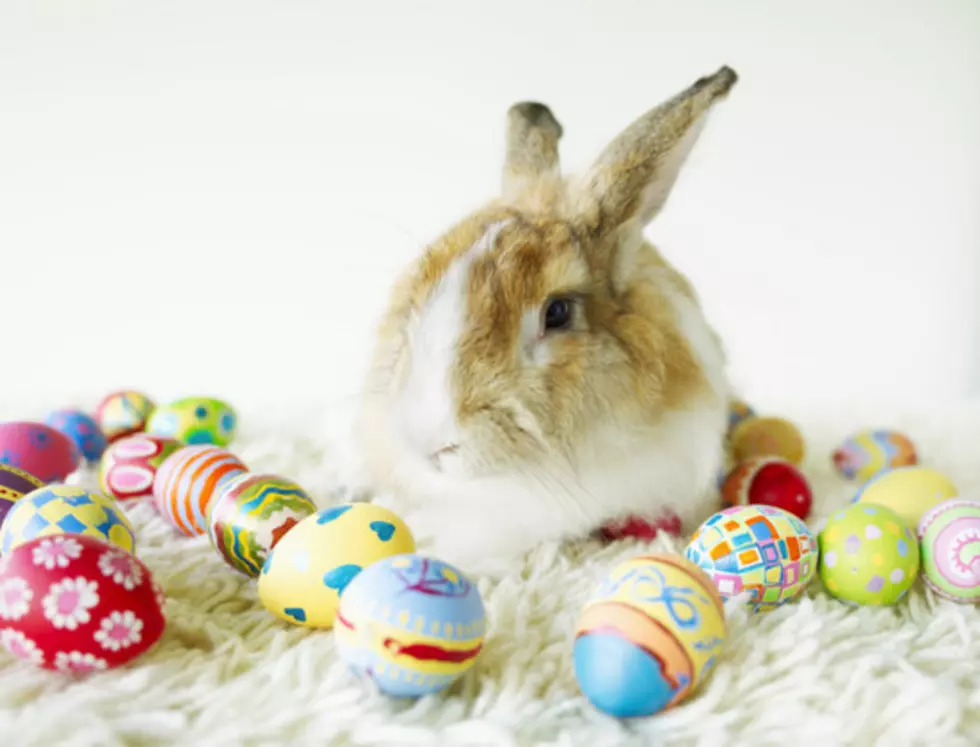 Fuse
Enter your number to get our free mobile app
The world has been turned upside down because of the Coronavirus pandemic crisis, and because of the current state of affairs - we've had to say goodbye for now to a lot things.  Sporting events, festivals, even going to eat at a restaurant is now just a distant memory.  Now with the Easter holiday upon us, it can be easy to slip into a kind funk because we can't celebrate together.
This reminds me of the kind of temporary depression we sometimes experience around Thanksgiving and Christmas.  These (like Easter) are holidays that we usually celebrate together.  Doctors agree that people feel down on occasion during these times, especially if they aren't able to spend it with friends and family.  It's called Seasonal Affective Depression (SAD), and there's a chance you might be suffering from it now.
The (literal) good news is that you can still most likely celebrate Easter, and it's more important than ever that we do.  If you usually dress up for church, do it!  There are a number of churches in the area that are streaming their services online!  Put on your Easter best and take some pictures outside (weather permitting), then have a seat on your couch and go to church!
If you have kids, have an Easter Egg hunt!  It doesn't matter that you can't spare the eggs, just hide some of their favorite stuff in the yard and have them hunt for it!  All kidding aside, you could most likely find something to hide if you want to hunt - you shouldn't worry that it doesn't look like last year's celebration.  Don't forget, you can still have that extended family Easter meal together (and apart at the same time) via Zoom.
The point is, I think it's important to mark the holiday in some way.  Make it different than the rest of the days you have experienced during this crisis.  Celebrate it and know that the time to celebrate together will come again soon.
Happy Easter!
READ MORE: Here are 10 ways to help others who are struggling right now
More From KISS Country 93.7