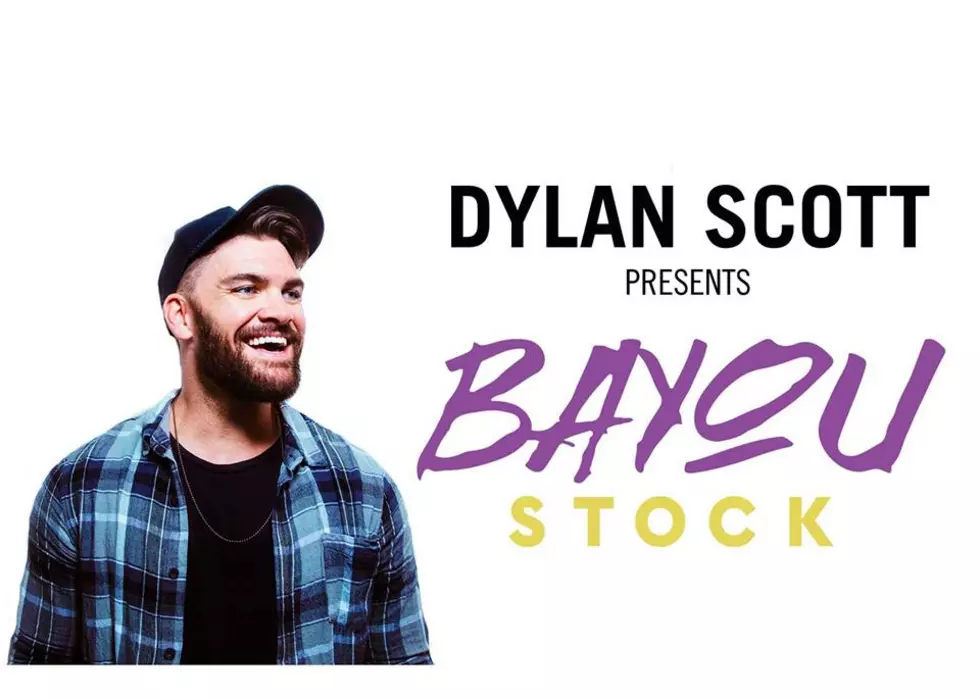 Dylan Scott Hosting Bayou Stock to Benefit Children in North Louisiana
Bayou Stock, Facebook
Louisiana native Dylan Scott will be hosting a country music festival called Bayou Stock on Saturday, November 17th. This new annual benefit will help support kids who need toys for Christmas.
The event is being held at the Sterlington Sports Complex in Sterlington, Louisiana, which is basically one town over from Dylan's hometown of Bastrop (a little north of Monroe).
Dylan recently told Country Countdown USA's Lon Helton a little bit about the event.
Tim McGraw & I are from the same area, and Tim started something called Swampstock. He hasn't done it in a while, and I decided to do something like that myself called Bayoustock. We'll raise money for kids who need Christmas presents.  It'll take place November 17th.
This year's lineup will feature Barrett Pepper, Lainey Wilson, Morgan Evans and Dylan Scott headlining.
Morgan Evans recently topped the country charts with his debut "Kiss Somebody" while Dylan has had successes recently. "My Girl" became his first #1 song in 2017 and his current single, "Hooked", is sitting in the top 5 right now.
Tickets are on sale now for only $20 through Eventbrite. Gates will open at 3:00pm and the first act will go on at 5:30pm.
All ages are invited. Parking is free and tailgating is actually encouraged!
More From KISS Country 93.7