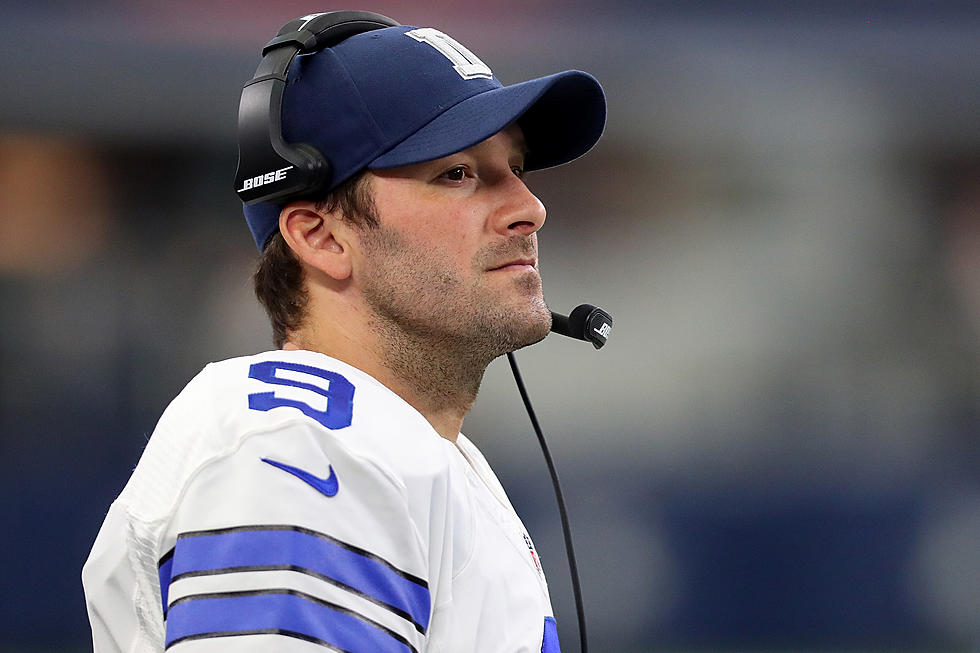 Could Tony Romo Coach The Dallas Cowboys?
Getty Images
Let's be honest the Dallas Cowboys have not had the best season this year for one reason or another and once again Jason Garrett is facing the chopping block. But who would Jerry Jones pick to be his replacement?
Many are suggesting that the next head coach of America's Team could in fact be their old QB Tony Romo! He may not have any coaching experience but the Los Angeles Rams have shown this year that experience isn't always necessary. Sean McVay is the 31 year old coach for the Rams and has a little experience prior to landing the job for the Rams but so far this season has shown he has what it takes to win.
Tony Romo might not have coaching experience but he did lead the Dallas Cowboys for 14 seasons as a starter. Romo also has tons of knowledge for the game proving he can almost predict what a team is going to do while being a commentator this season. Not to mention the respect his fellow teammates had for him shows his ability to be a true leader.
Now this would be a risk hiring an inexperienced coach but Jerry Jones has shown over and over his faith in Romo. Jones even stated in an interview once that one of his biggest life regrets is not being able to get Romo a Super Bowl... Well here's his chance.
Personally I don't see anything happening to Jason Garrett this season unless the Cowboys lose their remaining games but I wouldn't be surprised to see Romo as a coach somewhere in the future.
More From KISS Country 93.7