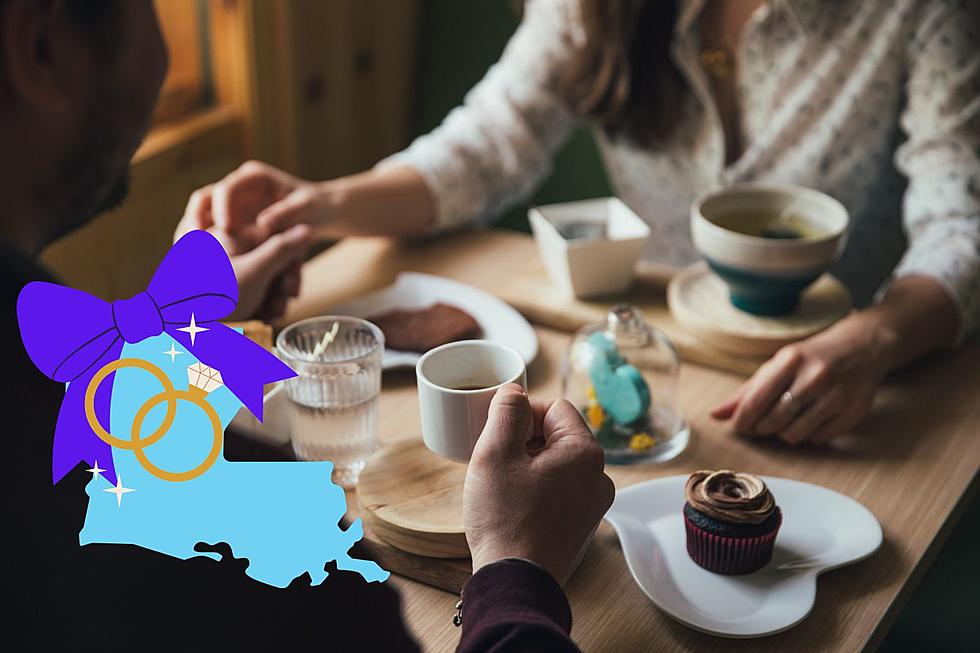 What's the Real Price of Love and Dating in Louisiana?
Canva
How expensive are love and dating in Louisiana? Obviously, putting yourself out there is free, it just takes a leap of faith. However, the activities that one does when putting themselves out there can get expensive. Then, if you're lucky, you meet someone you want to get to know and in the spirit of safety, you really don't want to hang out at the house together watching TV and eating Cheetos. Sure, you might get lucky, or you could end up missing a kidney, it's a roll of the dice. Thankfully, most folks opt for more traditional dates until they figure out who and what that other person is about. Dates that then incur more spending.
How much does it cost to find love in Louisiana?
New research commissioned by VentureSmarter.com looked at data regarding 1,174 cities by Numbeo and they were able to ascertain the price of an average date by location. The dates in question include a three-course dinner for two, two movie tickets, and two coffees. As a woman, I kind of feel bad for expecting a man to pay on a first date looking at these numbers.
Alexandria, LA $79.84
Baton Rouge, LA $107.68
Lafayette, LA $90.80
Lake Charles, LA $102.56
Monroe, LA $87.00
New Orleans, LA $115.34
Shreveport, LA $92.30
Ouch! Next time any of us accept a date, I hope we're a little more cognizant of how much it actually costs!
Read More: Louisiana Restaurants Featured on 'Diners, Drive-Ins & Dives'
Read More: 10 Commandments of Southern Cooking
Read More: Louisiana's Biggest Political Scandals
Hard to Pronounce Louisiana City & Street Names
More From KISS Country 93.7