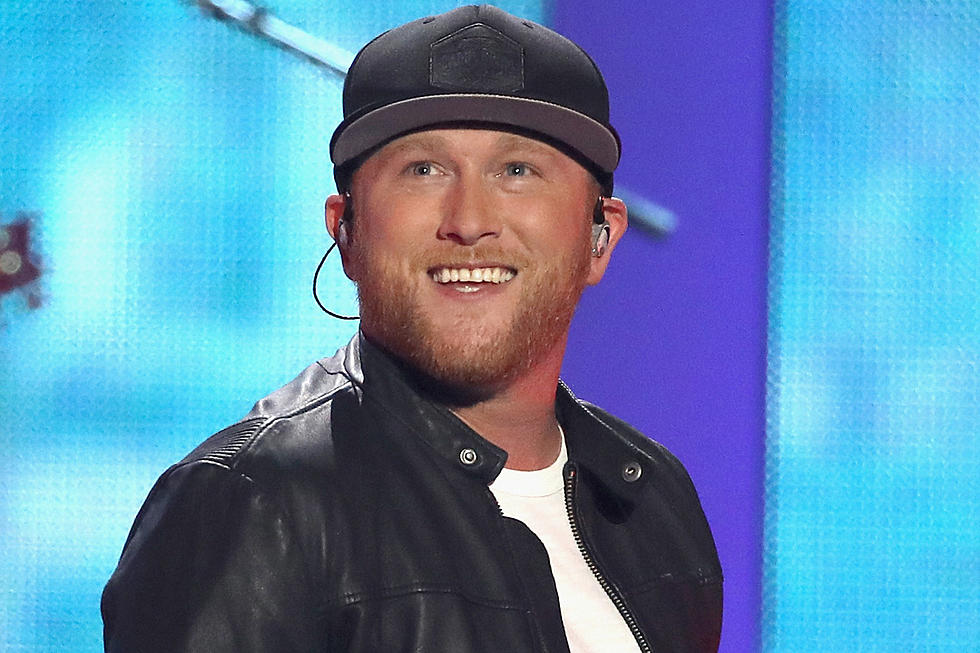 Cole Swindell Teases New Song, 'Love You Too Late'
Rick Kern, Getty Images
Most people have no problem finding a reason to look forward to Friday. However, on Friday July 13, Cole Swindell has an extra incentive to make that day special. He'll be releasing a new song, which he gave fans a little teaser of on social media Wednesday (July 11).
The song, branded "Love You Too Late" with a hashtag, has a wistful feel—but also a catchy cadence that's impossible to miss, even though the snippet he shared is quite short. The accompanying video clip shows a girl declining a call from "Cole" on her phone, then riding off in a bus to an unknown destination with a resolute look on her face. Hopefully we'll see where she's going, and what this story is all about, when the full version is released Friday.
The new tune is the latest from Swindell's much-anticipated third studio album, All of It, which drops on Aug. 17. The singer-songwriter has already given fans a listen to several songs off the project, including lead single "Break up in the End," "Somebody's Been Drinkin'," "The Ones Who Got Me Here," and "Reason to Drink."
Swindell explained that he's been enjoying the process of releasing his new songs one by one for his fans to hear and critique. "It has been great to hear what they think of the songs, because they are the reason I am still here getting to do this," he noted.
All of It is currently available for pre-order in several different exclusive fan bundles via Swindell's official website.
Cole Swindell Freaked When This Celeb Followed Him!:
More From KISS Country 93.7