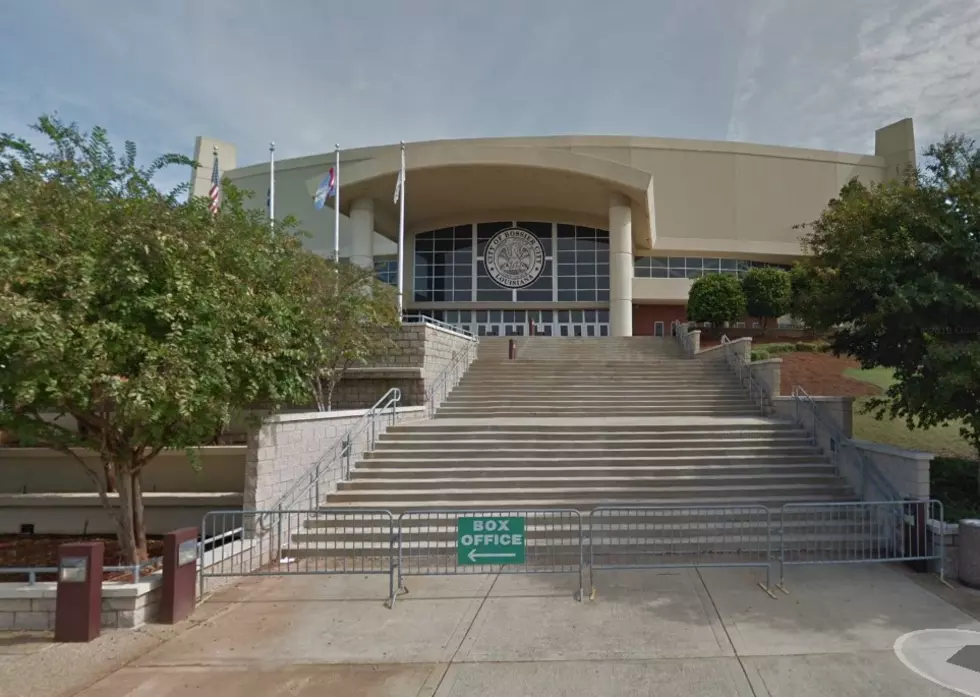 CenturyLink Gone; Bossier City's Arena Is Currently Nameless
via Google Maps
Enter your number to get our free mobile app
With all of the news surrounding the COVID-19 Pandemic, many might not remember that Bossier City's premiere entertainment venue lost its name this month.
The CenturyLink Center is no more.
Originally opened as the CenturyTel Center over 20 years ago, the name transitioned to CenturyLink Center when the company holding the naming rights changed their name in 2010. Late in October of that year, the agreement was made to keep the name CenturyLink Center for a ten-year term...which expired last month. Leaving Bossier City's arena nameless.
Its easy to understand why naming rights might be a difficult sale during a pandemic, which has absolutely destroyed the live event and concert industry. Something that elected officials haven't done much, if anything, to help of manage. Leaving a venue built for that exact purpose to sit idle and empty for months, with nothing buy a growing list of cancelations and postponements that a new naming-rights holder could attach themselves too.
The last note from City officials indicated that they are working to find a new naming-rights partner, but as mentioned above, it's not that simple in a pandemic.
But it does bring up a pair of interesting questions. First, what is the current name of the arena? To the best of our knowledge the current name is simply Bossier City Arena. Secondly, who would be a great partner for this venue to give it the perfect name? Here's a short list of ideas:
The Raising Cane's Box Combo Arena
Tubbs Hardware Music Center
The Gordon McKernan McArena
Louisiana Boardwalk Part 2
The Zapp's Music House
Now of course those are just jokes (well, maybe), but there will likely have to be a new naming-rights holder for the arena to survive. That is, if we're ever able to have concerts and in-person events again.
Read More: Best Comic Characters from Louisiana
More From KISS Country 93.7