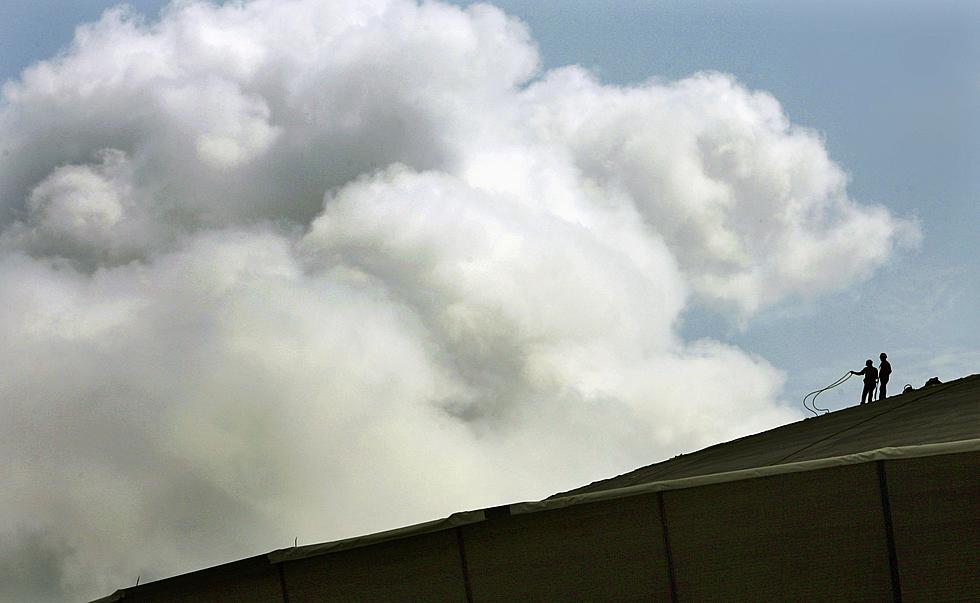 Firefighters Battle Blaze on Caesars Superdome Roof in New Orleans
Photo by Mario Tama/Getty Images
It seems like the home of our beloved New Orleans Saints can't catch a break.  As if withstanding hurricane after hurricane, and standing up to 50 years of Louisiana fans (who can be kind of rough sometimes) wasn't enough - now a fire has broken out on the roof that pretty much confirms there is a voodoo curse on the stadium.
The fire broke out just after lunch
WAFB is reporting that at around 12:30 this afternoon (9/21), dark smoke could be billowing out of the newly re-named Caesars Superdome. Fire fighters with the New Orleans Fire Department were quickly dispatched to the scene, and were able to contain the flames relatively quickly.  The fire was reportedly extinguished by 1:50 pm.  One person was transported from the scene to a local hospital by ambulance to be treated for burns.
What caused the fire?
Officials have not yet given a reason as to the cause of the blaze, but that investigation is ongoing.  When the fire started, there were lots of workers on the roof because a lot of work is going into cleaning, repairing, and refurbishing the entire building in anticipation of the Saint's home game against the New York Giants on October 3rd.  Authorities say that workers nearest to where the fire started were using a high-powered pressure washer, although they did not directly name them or the machine they were using as a cause.
Will the Saint's be able to play there?
The damage assessment has begun, but so far it seems that the structure's concrete roof provided enough protection from the flames.  As it stands now, the games will continue.  The cheap seats may smell a little charbroiled though.
Local Guys Currently Playing in the NFL
TACKLE THESE: Check Out the Best Uniforms In Each NFL Team's History
KEEP READING: Here are 50 of the most famous sports goofs
More From KISS Country 93.7