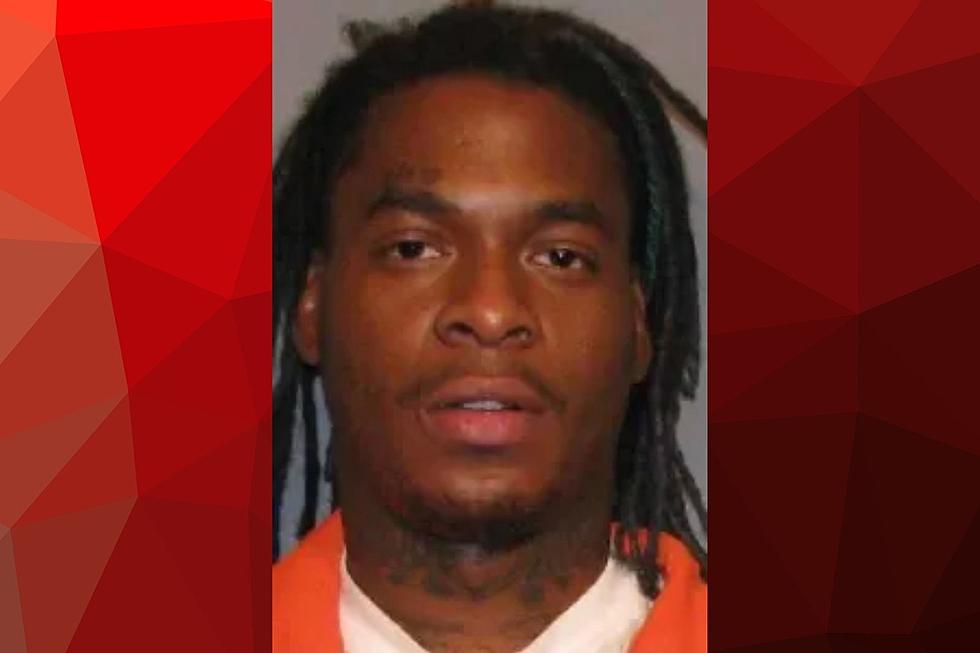 High-Speed Chase to Texas Ends in Spikes and Bossier Man's Arrest
Caddo Parish Sheriff's Office
I guess some people will never learn that you can't run from the police.  Even with the fastest car, you can't outrun the five-o's ability to communicate with each other.  That's why you will hardly ever see one police vehicle involved in a chase.  If you run, within a matter of minutes there will be a pack chasing you and another pack waiting ahead to stop you.
I guess all of that wisdom is lost on Bossier City resident Torrey Antwine.  The 23-year-old recently had the opportunity to be pulled over for a minor traffic infraction, but instead - he decided to do it the hard way.  Once the red and blues kicked on in his rear-view Thursday (4/14/2022), Antwine reportedly dropped the hammer and ran.
What started as an attempted traffic stop for speeding and an improper lane change, changed to an hot-pursuit.  As the chase continued, other law enforcement agencies (such as the Greenwood Police Department) joined in.  Eventually, a spike strip was set up near exit 3 on I-20 to bring this dangerous situation to an end.   Antwine's vehicle passed over it and was stopped just after 1 a.m. near the Texas / Louisiana border.
Torrey Antwine was arrested and charged with a huge list of crimes (which might explain his desire to run).  According to the ArkLaTex Homepage, he has officially been booked into the Caddo Correctional Center on charges of:
possession of a firearm by a felon
possession of firearm by person convicted of domestic abuse battery
flight from an officer
driving on roadway marked for traffic
possession of alcoholic beverage in vehicle
no driver's license
expired license plate
first-offense driving while intoxicated
probation fugitive
Every Tier-3 Sex Offender Living in Shreveport-Bossier Right Now
Have you ever wondered if you live near any sex offenders? As a parent of 2, it's something I am constantly worried about. Luckily, law enforcement keeps track of those who have been convicted of a sex crime in order to keep us informed. The folks listed below have been convicted of the highest level of sex crimes. Authorities classify these crimes as
Tier-3 sex offenses.
Each and every one of these offenders live in Shreveport or Bossier City - and as the law demands, their crimes and addresses been made public. You can search the entire database for the state of
Louisiana here.
These 34 Texas 'Most Wanted' Criminals Were Captured in 2021
Texas law enforcement officials put in one heck of a year in 2021! Thanks to the tireless efforts of state, local, national, and even international agencies, the Lone Star State broke the record of arresting 32 of the most "Most Wanted" fugitives in the state back in 2013. After the dust settled, these 34 wanted crooks were behind bars.
More From KISS Country 93.7