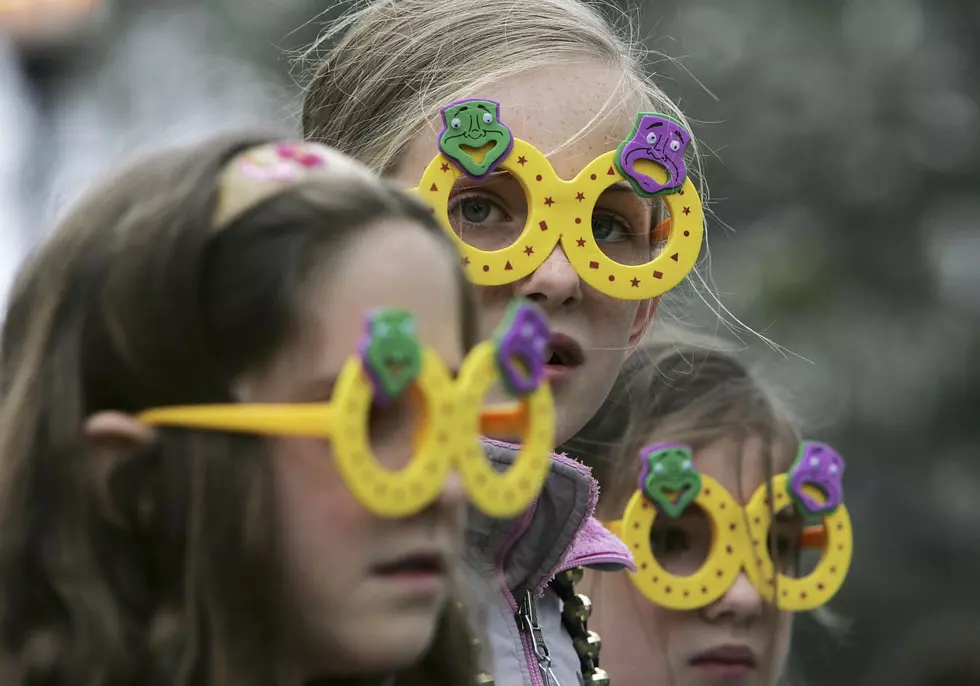 Get the Scoop on the Fat Tuesday Children's Parade in Bossier
Justin Sullivan/Getty Images
If you're looking for a fun, safe, alcohol-free Mardi Gras experience for your little ones, don't miss out on the Fat Tuesday Children's parade this Tuesday at Pierre Bossier Mall! Not only is this parade the final parade of the Mardi Gras season in our area, this one is expressly for the kiddos!
Bring the little ones out for a great time catching fun throws, toys, and stuffed animals Tuesday, March 1st, 2022, in the Pierre Bossier Mall parking lot from 6:30 - 7:30 pm!
The parade will start by the entrance to JCPenney at Pierre Bossier Mall and roll around the outside of the mall. The route is about a mile long. This year's theme is 'Storybook' and parade attendees are encouraged to dress up as their favorite storybook character. Hopefully, we'll get to see Grand Marshall Bossier City Mayor Tommy Chandler in costume!
I know a lot of people questioned if the children's parade would continue after the Krewe de les Femmes Mystique decided to close their organization, and it has, thanks to Fat Tuesday Children's Parade of Shreveport & Bossier City and their sponsors Benefit Consulting Services, Blazin' Racing, Mrs. Diane Allen, Gordon McKernan Injury Attorneys, King's Highway Exxon, and Jean Simpson Personnel Services, Inc. Thank you so much for coming together to make sure our area has a child-friendly and most of all safe venue for families with children to celebrate Mardi Gras. No drunks allowed here!
Best King Cakes in Shreveport-Bossier
5 Closed Shreveport Businesses That Are Impossible to Forget
Non-Traditional King Cake Options in Shreveport-Bossier
More From KISS Country 93.7