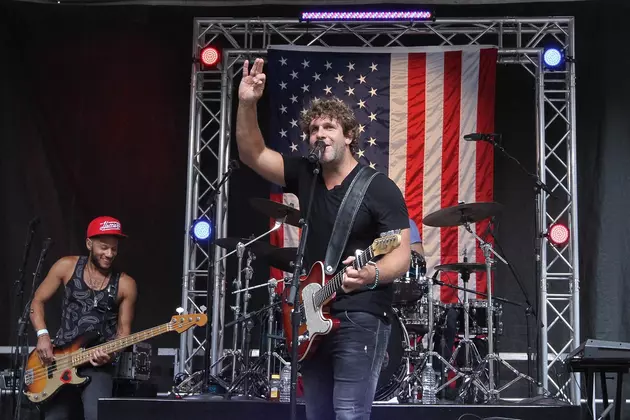 To Relax, Billy Currington Relies on Horses, Surfing … and Willie Nelson
Rob Kim, Getty Images
Billy Currington is a busy guy, with a full tour calendar ahead of him this summer, including stops at WE Fest 2016 and Country on the River 2016. But when not performing, writing or recording, the singer has discovered one of the most envious ways to unwind.
"I go hang out with Willie Nelson," Currington reveals to The Boot. "That's the best way to unwind. I've been fortunate to do that a couple times."
The Georgia native is also an avid surfer and spends as much time on the water as possible.
"I go to the ocean. Whether I have to wear a wet suit because it's freezing out there, or I'm fortunate enough just to be in my swim trunks, I'm in the ocean as quick as I can get there when I'm home," he says. "When I get in the ocean, it's the strangest thing -- just being on the waves, going up and down with the waves, or riding the waves in, there's something so unique and special about it. It takes my mind off of everything else. Even if it's just an hour out there in the water, all the worries have been left out there in the water."
If all else fails, Currington recently bought a horse, named Seamus, and he can relax by spending some time with his new equine friend.
"It's a new experience," the artist admits. "I've been around them -- my sisters all had them -- but I got one of my own now. We're just getting to know each other. It's been really great."
Currington's newest album, Summer Forever, is available on Amazon or iTunes. A list of all of his upcoming shows is available on his website.
See Billy Currington + More Country Artists as Children
More From KISS Country 93.7