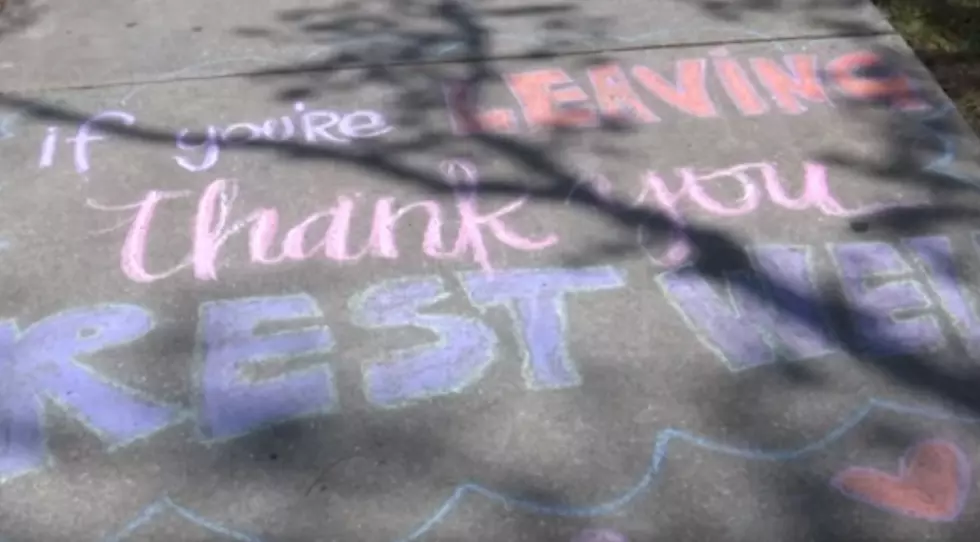 Artist Leaves Notes On Sidewalks For New Orleans Hospital Workers
Associated Press via Youtube.com
The city of New Orleans has been hit exceptionally hard by the COVID-19 outbreak. For roughly a month, the city has struggled with the disease. The state of Louisiana has been deploying measures to help slow the spread of the outbreak, and the City of New Orleans has done the same by including additional measures to the state-wide measures.
Inside New Orleans, their hospitals have been running near their maximum capacity, with fears they may exceed that capacity any day. The healthcare worker of New Orleans, and the State of Louisiana as a whole, have become real life super heroes of our communities.
An anonymous artist in New Orleans went out of their way to share some love and respect to the healthcare workers of the city, by placing artistic messages on the sidewalks on a medical campus. Here are some of the messages left for workers as they come in, and they leave, the hospital.
More From KISS Country 93.7