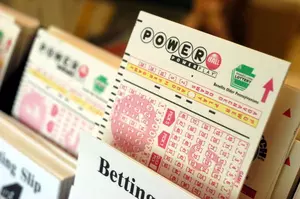 Acadiana Family Claims $56 Million Powerball Jackpot
Getty Images
For the second time in the last five months, an Acadiana area family has claimed a Powerball jackpot.
A tax attorney representing the Moore Family Trust out of Lafayette brought their 56-million dollar ticket from the March 24th drawing to Louisiana Lottery headquarters.
Lottery spokesperson Kim Chopin says on what the family plans do to do with their winnings.
"One of which is help out their children, make sure they get new homes, and kind of move closer to each other. I think some of their family members kind of live out west so they're considering making that move as well."
Chopin says the couple has been playing the lottery for years, buying their tickets at Tigers Touchdown 2 in Lafayette. She says tax attorney Russell Stutes says the winning family is deserving of their new found fortune.
"He said, "I have no doubt that they are going to make very good use of this blessing, this opportunity, that's happened in their lives."
This is the 17th Powerball jackpot ticket sold in Louisiana since the state joined the multistate game in 1995. Chopin says 'lady luck' has recently shined twice in Acadiana as a St. Landry Parish couple won a prize last fall.
"Two big Powerball jackpots sold within five months of each other. Lots of winnings pouring into that area."
The latest winners received over 23-million-dollars after state and federal tax with-holdings.
More From KISS Country 93.7