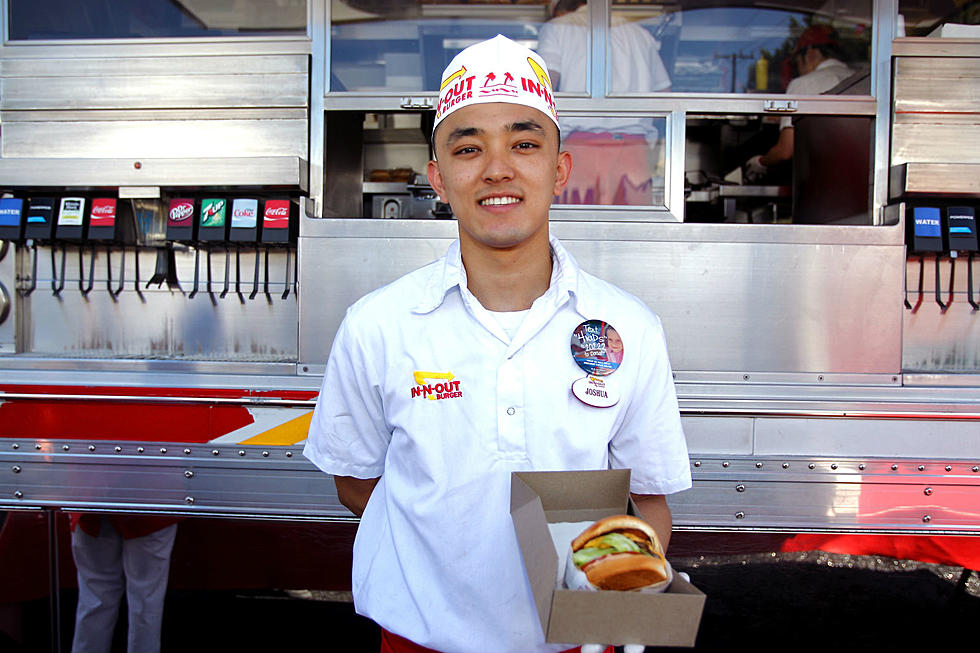 4 Reasons Shreveport Needs In-N-Out Burger
Tommaso Boddi Getty Images
I keep seeing all these updates from friends that live in Tyler, Texas. They are freaking out with excitement because there is about to be a brand new In-N-Out I would be lying if I said I am not completely jealous. Growing up in California there is just about one In-N-Out in every major city right off the highway. In-N-Out is the place you go after a concert, it's the best Sunday lazy lunch ever. The nearest In-N-Out Burger is two and a half hours away. Not acceptable. Here are 4 reasons we need an In-N-Out Burger in Shreveport.
K.I.S.S. Keep It Simple Stupid. They do a stellar job of keeping it simple. Do you want a double-double? Nope, they don't have a chicken sandwich. PICK A SINGLE OR A DOUBLE. Imagine how amazing and quick your drive-thru experiences will be especially with that indecisive friend in the car.
In-N-Out treats their employees right. According to their website, store managers earn over 100k a year! Not to mention they start off their employees at $10 an hour, that's awesome for a fast food joint.
In-N-Out is actually fresh! Their patties don't have fillers or additives, and they don't taste like cardboard. The lettuce, cheese, tomatoes, and not to mention the french fries are made fresh by the minute.
In-N-Out is delicious. We need other options besides Whataburger and 5 Guys when it comes to getting a juicy cheeseburger.
Now that we have a compelling list, who do we need to talk to about getting this project off the ground?
More From KISS Country 93.7